Yesterday on the eastern shore of Florida: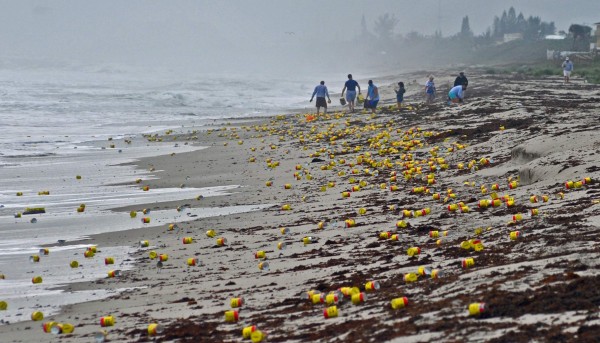 Via the Tampa Tribune:
INDIALANTIC — Hundreds of sealed coffee cans and vacuum-packed coffee bricks have washed ashore along Florida's Space Coast and officials believe they may be from containers that fell off a barge last weekend.

Florida Today reports that the yellow-and-red packages of Cafe Bustelo dotted the beach Tuesday in Indialantic, where delighted beach combers were scooping them up and stuffing them into bags.

The news outlet says the coffee may have come from a barge ship that lost containers between Cape Canaveral and Palm Beach last weekend.
Coincidentally, that is my preferred coffee brand, but I'm on the wrong coast to pick up freebies on the beach. Nothing washes up on my shoreline but dead fish and beer cans. Open thread!