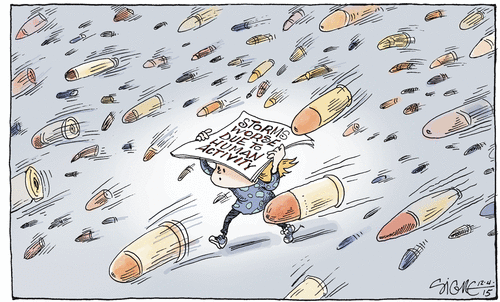 Rubio's question for HRC: "Name me one part of the world where America is stronger or the world is safer since Barack Obama took over."

— Sabrina Siddiqui (@SabrinaSiddiqui) December 8, 2015
our economy was collapsing when he took over, so… America, I guess is the answer https://t.co/P0NiIYTc4i

— Simon Maloy (@SimonMaloy) December 8, 2015
On the one hand, we need to replace the furnace and upgrade the electrical system and insulate the house, all ASAP, and just getting contractors to bid on those separate projects is turning out to be more stress than either I or the Spousal Unit can handle with equanimity.
On the other hand, when the latest contractor left the side gate open yesterday evening, and our demented rescue dog Zevon took the chance to go adventuring, he managed to get his fat little fluffy arse across two lanes of extremely dicey rush-hour traffic in the dark without getting killed, and both the pet retrieval service and our vet hospital called to let us know that he'd been picked up two blocks away by a nice man who took the trouble to call all the numbers on Zeev's tags, so he was home within the hour, no harm done except to everybody's blood pressure but his.
On balance, I've had worse weeks. How about you guys?