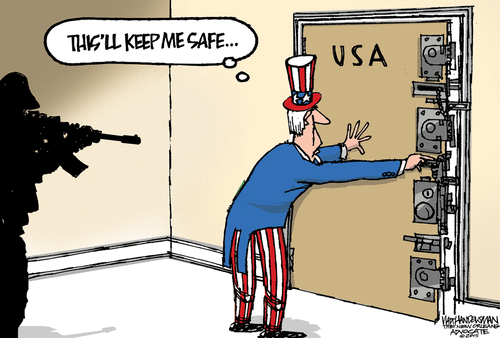 Hey, remember the Concerned Citizen who tried to stop a couple of Home Depot shoplifters by shooting at their SUV? Per the Washington Post, she now "vows to 'never help anybody again'":
Tatiana Duva-Rodriguez thought she was doing the right thing when she pulled out her pistol and fired at a pair of shoplifters as they fled from a Home Depot near Detroit.

She wasn't, at least in the eyes of the law.

On Wednesday, a Michigan judge sentenced Duva-Rodriguez to 18 months of probation and stripped the 46-year-old of her concealed gun permit.

Duva-Rodriguez didn't manage to stop the shoplifters when she rattled off several rounds outside an Auburn Hills Home Depot on Oct. 6, although she did flatten one of their tires.

What she did do, however, was spark a nationwide debate — or at least add fuel to an already raging fire…

She was widely pilloried for pulling out her piece when nothing but property was at stake. Gun experts slammed her, saying she was lucky not to have killed an innocent bystander. Prosecutors called her decision to fire her weapon in a busy parking lot "disturbing" and charged Duva-Rodriguez with misdemeanor reckless use of a handgun.

Duva-Rodriguez did not contest the charge in court, but she was hardly contrite.

"I tried to help," she told WJBK after her sentencing on Wednesday, before wryly adding: "And I learned my lesson that I will never help anybody again."…
***********
Apart from a choral outburst of HEY, AMMOSEXUALS, STOP HELPING ALREADY, 'KAY?, what's on the agenda as we wrap up the week?