These cats look like they would rather not with the whole Christmas thing, particularly the one on the left: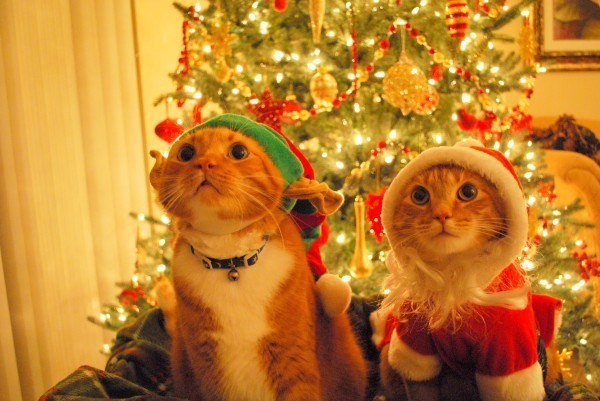 I, on the other hand, am actually looking forward to it this year. I've uncharacteristically completed my shopping early, even the retaliatory gifts (miscellaneous items that are wrapped for quick tagging to whip out in response to unexpected presents from others).
Next week is our annual Drunken Aunties Cookie Bake-Off. Anyone got any good, simple cookie recipes to share?
Otherwise, please feel free to discuss whatever — open thread!
[Photo from
Buzzfeed
]