Each year, I receive a raft of holiday letters that update me on the sender's family doings over the past 12 months. I have a special message for the people who send these letters to me: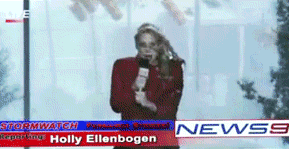 Maybe you're lucky enough to receive holiday letters from people who possess rapier wit, a keen sense of irony and legendary storytelling skills. Perhaps your correspondents are the second coming of Oscar Wilde or the reincarnation of Dorothy Parker, and they can pull off an annual holiday letter without coming across as a self-aggrandizing ninny or a thumping bore.
But let's face it, comrades: That's a rare skill. The holiday letters I receive invariably fall into two categories: humble-braggadocious or boring as fuck. And an astonishingly high percentage manage to straddle both classifications.
I can't figure out the purpose of the stupid fucking holiday letters I receive, especially in the Facebook age. If the senders are close friends or family, I'm already aware of the covered exploits. If not, I don't give a fuck!
It's as if they think the family Christmas photo looks too lonely in the envelope, so they have to enclose a sheet of paper showcasing their boring-ass travelogue of Colonial Williamsburg or stultifying account of their child's tap-dancing recital. I'm certain they themselves were bored as fuck during the events described, so why the compulsion to subject others to that shit?
I wish they'd just write "Happy Fucking Holidays" on the reverse side of the photo, sign their name and call it a fucking day. Please. For the trees. For the love of sweet, merciful Baby Jeebus. Stop.
PS: I sincerely hope the weather woman featured in that GIF wasn't seriously injured, but damn, I could watch that all day. I suspect most of us who have been glued for hours to inane coverage of our impending weather-related doom feel the same.