I think that this has already been discussed in a comment thread or two, but today (a) The New York Times reminded us that it can do essential, truly top-notch journalism and (b) exposed truly grotesque practices within a "justice" system that offers scant justice to anyone that doesn't sport "Inc." as a last name:
Encore and rival debt buyers are using the courts to sue consumers and collect debt, then preventing those same consumers from using the courts to challenge the companies' tactics. Consumer lawyers said this strategy was the legal equivalent of debt collectors having their cake and eating it, too.

The use of arbitration by the companies is the latest frontier in a legal strategy orchestrated by corporations in recent years. By insertingarbitration clauses into the fine print of consumer contracts, they have found a way to block access to the courts and ban class-action lawsuits, the only realistic way to bring a case against a deep-pocketed corporation.

Their strategy traces to a pair of Supreme Court decisions in 2011 and 2013 that enshrined the use of class-action bans in arbitration clauses.

The result, The New York Times found in an investigation last month, is that banks, car dealers, online retailers, cellphone service providers and scores of other companies have insulated themselves from challenges to illegal or deceptive business practices. Once a class action was dismantled, court and arbitration records showed, few if any of the individual plaintiffs pursued arbitration.
Bottom feeders buy old debt.  They sue to collect.  Doesn't matter if the debt is too old legally to collect.  Doesn't matter if the sharks don't have proper documentation. Doesn't matter if they string up little old ladies by their big toes.  (Hyperbole alert).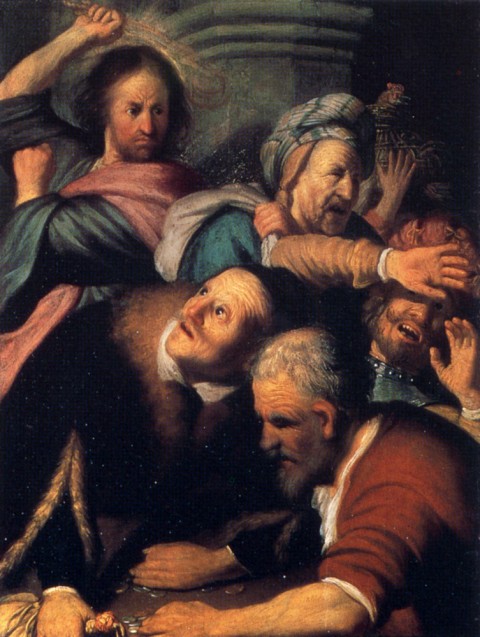 Crappy judges at the trial court level, insulated — guided — by crappy justices with robes, lifetime appointments, and no moral compasses whatsoever, make sure the Man gets his cash:
In the cases that The Times examined, judges routinely sided with debt collectors on forcing the disputes into arbitration.

In Mr. Cain's case, Midland Funding, the unit of Encore Capital, persevered despite originally lacking a copy of a Citibank arbitration agreement they said he signed in 2003. Instead, the debt collector presented as evidence a Citibank contract that one of Encore's lawyers signed when he opened an account.

In Mississippi, Midland Funding won a court judgment to compel Wanda Thompson to pay more than $4,700 on a debt that was too old to be collected under state law, court records show.

When Ms. Thompson filed a class-action suit on behalf of other state residents, Encore invoked an arbitration clause to have the lawsuit dismissed. Ms. Thompson's lawyers argued that the company had clearly chosen court over arbitration when it sued her to collect the debt. By going to court, the lawyers said, Encore waived its right to compel arbitration.

Unpersuaded, the judge ruled that Encore's lawsuit to collect the debt was separate from Ms. Thompson's case accusing the company of violating the law.
I can't put into words my revulsion for the people who steal from the weakest in our system, except to note that my loathing of those who enable these pen-armed robbers is far greater.  The GOP  hopes most people will be too scared of Syrians, gun-grabbers, and the Kenyan in the White House to notice who's doing what to whom.  There's an opening here for our side — and an obligation to take it.
Image:  Rembrandt van Rijn, Christ driving the money changers from the temple, 1626.