Here's a good-looking redbird who was hopping around under my window a while ago: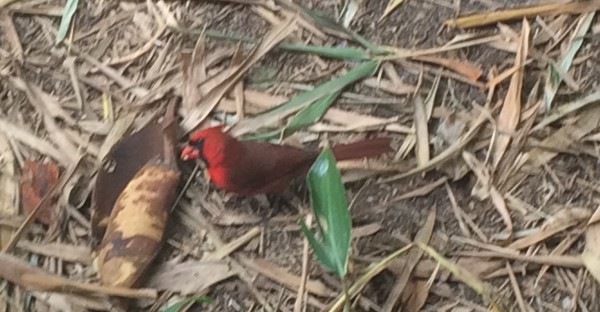 I've got a suction cup-attached birdfeeder on my window, but the squirrels have taken it over completely. I moved it to a higher pane to see if that would at least allow the birds to have a crack at the feeder occasionally, but the squirrels figured out how to navigate the new configuration in under 90 seconds. Clever critters, squirrels.
But the squirrels knock enough birdseed out of the feeder so that the birds do find food and entertain me with their company. And the mister recently installed a birdbath right outside the window, so birds and squirrels alike have fresh water.
I'm enjoying the quiet before the holiday whirlwind. What are you up to today?