Tonight my extended family had a big solstice/holiday-themed gathering, and as part of the official airing of grievances I made my annual complaint that you still cannot find an inflatable lawn Totoro anywhere in the US*. Totoro is the big guy on the left.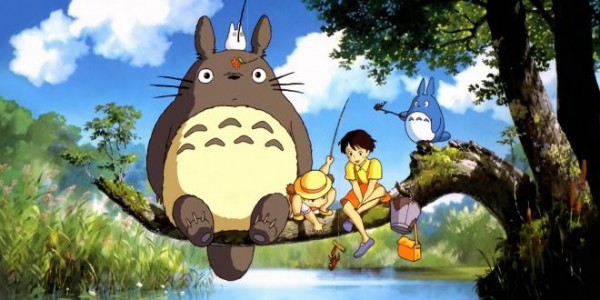 My brother in law missed the reference, so I explained My Neighbor Totoro as a sort of Japanese Snow White, Toy Story or Frozen : one of those children's classics that more or less every kid in Japan has seen or recognizes immediately. To illustrate the point his daughter has not yet seen Frozen (I am witholding names to make sure no one calls youth services) but she can sing that song like a pro. You know, the song you can hear in your head right now even though you don't own a TV and have not watched a movie since Taxi Driver. The conversation turned to what qualifies as a stone cold childrens' classic outside the US. I guess that in many places the answer is Snow White, Toy Story and Frozen. Still, I know we miss out on quite a lot. You have thriving film industries in India, China, Hong Kong, many countries in Europe and of course Japan. From Russia, shows like Nu, pogodi! and Crocodile Gena would probably count.
Did you grow up outside the US or spend time abroad? When you imagine a great kids' classic, what comes to mind? I think it would be a fun project to make a collection of films that small kids rewatch until the DVD wears out in the non-English speaking world.
***
(*) Also, I have a new grievance this year: it should be much easier to find a toddler shirt that says 'La di da di we like to potty'.