Happy Holidays my ass. What kind of cruel jerk does this to their dog?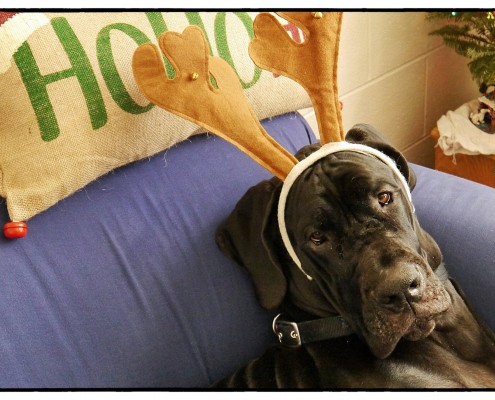 You know what that poor guy is thinking= "Thank goodness this only happens once a year."
Seriously, I'd like to see video to make sure this poor fellow isn't blinking "HELP ME" in morse code like a prisoner of war. Some people.