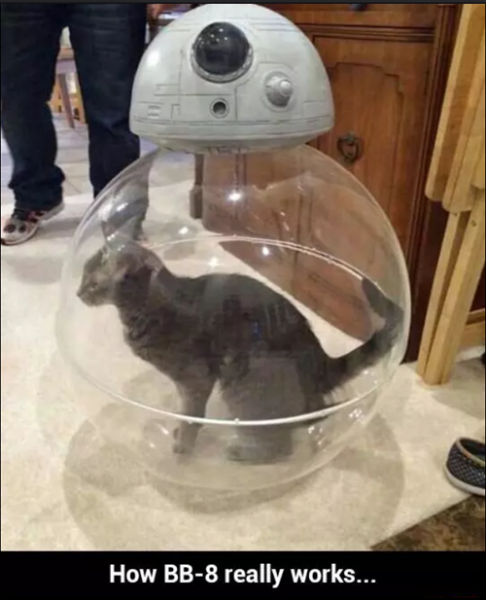 There's been a lot of doom and gloom around here recently, and with good reason. But not everything sucks. Has anything good happened in your life lately?
I got a little BB-8 droid for Christmas, and I've had fun pestering the dogs with it. Mine is controlled by an app rather than cat-powered like the one in the photo above.
Got any plans for New Year's?
We're staying home on New Year's Eve as usual, but the next day, I'm going camping and boating on the Suwannee River, where it's supposed to be pretty chilly this weekend. I will be near relatives' homes so I can catch the important football games — best of both worlds, which doesn't suck.
Open thread!