Some people are pissed off because this year's college football playoffs are scheduled on New Year's Eve. I'm not; we always stay home on New Year's Eve anyway, and I'm hoping the games will be more interesting than watching people mill around Times Square on TV. Here are my picks for the playoffs and remaining bowl games: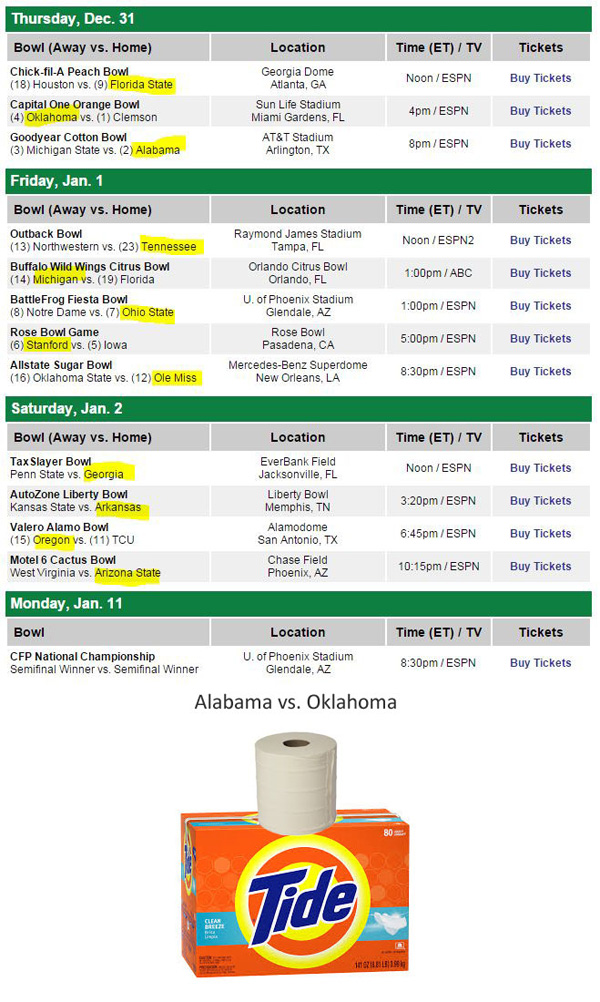 I sincerely hope I'm wrong about several of them, most especially Florida vs. Michigan. But while both teams are in rebuilding mode with first-year coaches trying to construct an offense to match a solid defense, I think Florida's QB is the shakier of the two starters, which gives Michigan an edge.
I'd be delighted to be wrong, and if I am, that probably means Mr. Hargreaves III had a huge day. What say you?
Open thread!