Here's a photo of the cold, rainy, wind-swept Suwannee River, from which I recently returned from a long weekend's camping: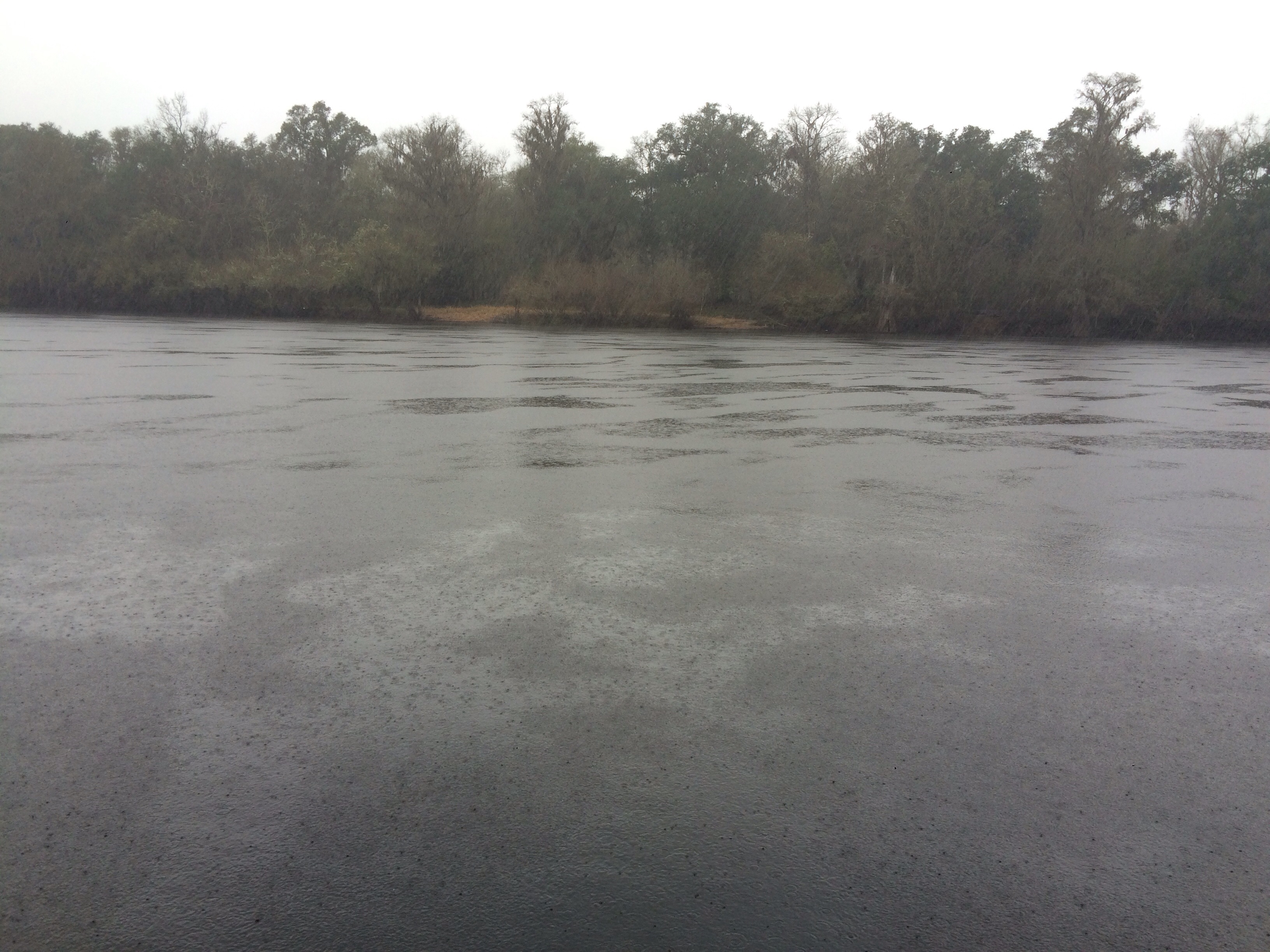 Shivering in the damp woods gave me renewed appreciation for the comforts of home. But it was a refreshing break from the news. I never heard the name "Trump" once. Had no idea armed yahoos had taken over a federal building. Was clueless about the Saudi Arabia-Iran issue.
Speaking of the rancid Circus Peanut that is the Republican frontrunner, thanks to the wonders of technology, it's possible to go on not hearing his accursed name. Valued commenter Hitchhiker shared a link to a Google Chrome plugin that replaces the hirsute haggis' name with a various synonyms for "fart." Brilliant!
I've resolutely NOT looked at the news since my return to civilization. I want to extend my serenity to the beginning of the workweek several hours hence.
This afternoon when I got home and unloaded my muddy possessions from the car, I took a long, hot shower and made myself a warm nest of throws on my favorite end of the sofa and arranged the dogs around me just so. Then I read until it was time to watch Downton Abbey.
Now I'm watching the Vikings-Packers game. Come ON, Packers! What are you up to?