Instead of birdbrains disturbing bird refuges, how about some actual birds? This pair of cardinals like to hang out in the bamboo opposite my office window: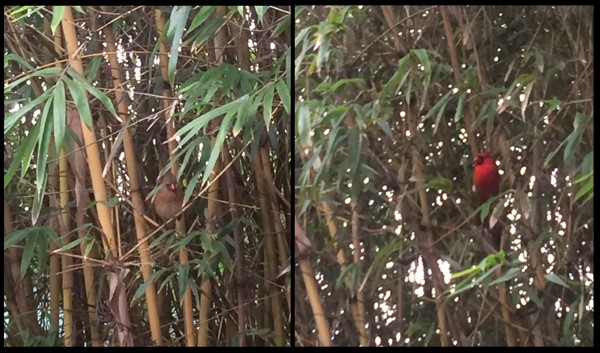 There's a feeder attached to the window and a birdbath nearby, both of which they visit frequently, always with one keeping watch as the other eats and drinks.
I admire their cautious collaboration.
Open thread!