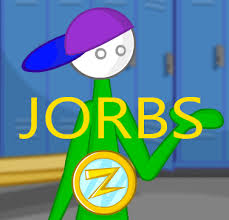 December job numbers are a big ol' beat.
The U.S. created 292,000 new jobs in December, as hiring sped up toward the end of the year. Economists polled by MarketWatch had expected a gain of 215,000 nonfarm jobs. The unemployment rate remained at 5%, largely because almost a half-million people joined the labor force.

Employment gains for November and October, meanwhile, were revised up by a combined 50,000, the Labor Department said Friday. The government said 252,000 new jobs were created in November instead of 211,000. October's gain was raised to 307,000 from 298,000, marking the biggest increase of 2015.

In a surprise, average hourly wages paid to American workers fell a penny to $25.24. Still, hourly pay has risen 2.5% in the past 12 months, matching a six-and-a-half-year high. The amount of time people worked each week was unchanged at 34.5 hours. The labor-force participation rate rose a tick to 62.6%.
So for 2015 we had some damn good numbers on the job creation front and 70 straight months of private sector job growth over the last six years.  Wages are starting to come around too.
How the Fed's rate hike will affect things in 2016, we'll see.
Open thread.