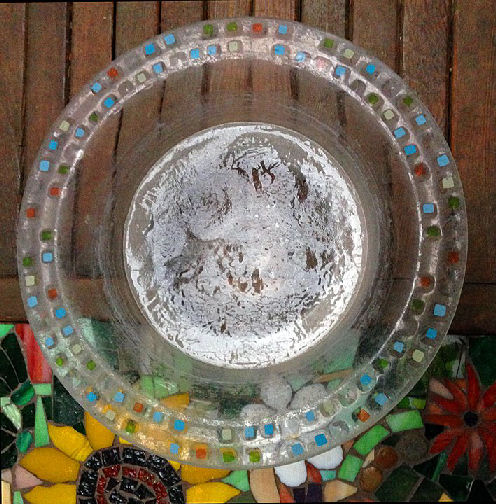 Icy Winter rime
Lapping water pantomime
Frozen water bowl
From staunch garden correspondent Marvel:
The week-long night-time freeze has broken here in the Willamette Valley. Now it's 40s highs and 30s lows with a certain amount of rain every now and then — so much more civilized.

The seed catalogues are starting to arrive — I toss most of 'em but keep the Territorial Seed book because I find the pictures & descriptions useful. We usually only buy seed for corn, peppers and parsnips (and buy starts for the rest of the garden), but it's still a welcome Winter ritual: paging through the Seed Dream Book like little kids leafing through a Sears catalogue before Christmas.

Attached: a photo and small haiku written for a frozen morning hereabouts.
***********
The gardening catalogs have been arriving here since before Thanksgiving, but it's been so abnormally warm north of Boston that I've been able to resist their blandishments (so far). But I'm already making lists from Laurel's Heirloom Tomatoes 2016 online catalog (excellent garden porn!). Every year, I swear I'll buy fewer plants so I can get a better harvest from each one — I actually did nibble the tally down a bit last summer — but every year there's more "got to have" varieties, plus all those new old types to explore…
What's going on in your garden(s)/garden planning, this week?