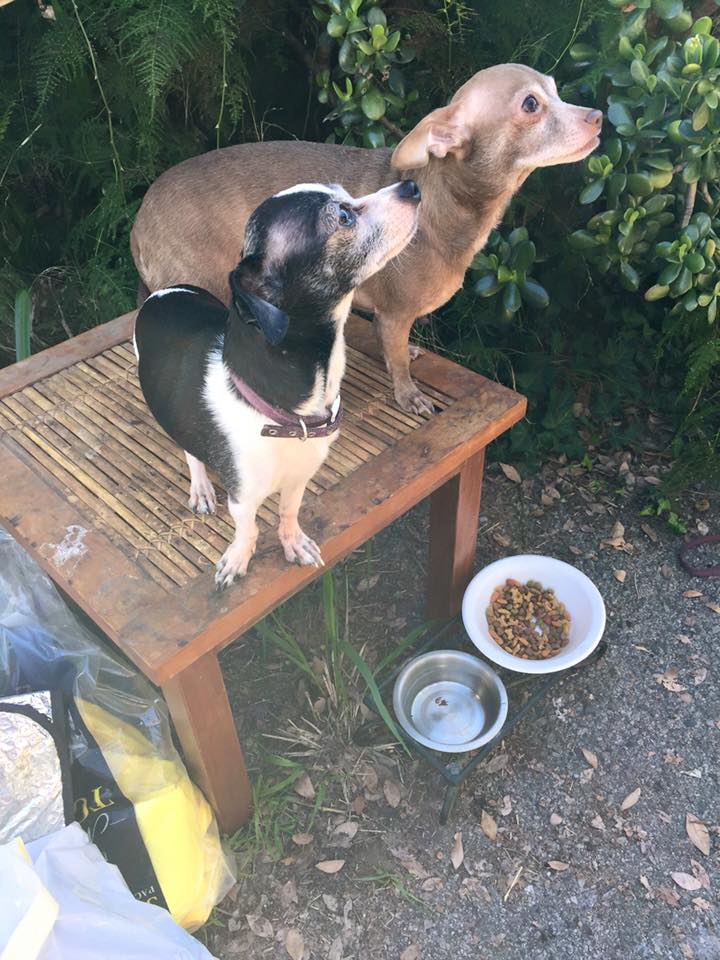 Hi everyone! Pet bleg.
My dear friend Jackie lost her son unexpectedly this past week and now these two little ones need a new home. They are located in the LA area and I'm sure could find a ride around the California area. Although, Jackie might want to meet you and let me tell you from experience, that would be fun. They are about 5 years old, well trained and good with people and other animals.
They are living with a friend of the family right now, but that is very temporary. I know it would take a lot off of Jackie's mind if she knew they had found a good home.
I have hope with her large circle of friends they will find a home soon, but so far, they're still uprooted and confused.
If you want to know more or are interested, shoot me an email at whats4dinnersolutions (at) live (dot) com
Thanks!
ETA: Thanks to Raven for reminding me, it's preferred they are kept together. And I mean, come on, how much room could these two take up? Asks the servant to a Great Dane.