The GOP establishment's puzzlement over the Trump phenomenon seems centered mostly on the absurdity of the tangerine-hued blow-hard muscling in on their hustle rather than serious disagreement with Trumpism. Considering the utter dearth of policy proposals on offer from Trump, it's astonishing how little his opponents have said about the poverty of his vision. Jeb meeps incredulously about it occasionally, but then Trump gives him an atomic wedgie and he clams up again.
It makes more sense if you think of it in terms of a primate linear dominance display. Here's the definition as applied to olive baboons, according to the University of Wisconsin: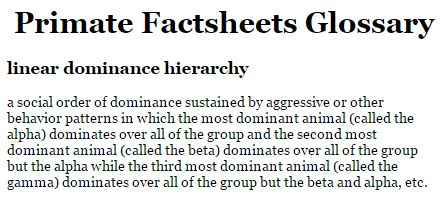 Have you ever read "Skinny Legs and All" by Tom Robbins? It's a whimsical look at the illusions and self-deceptions that keep people from figuring the important shit about life out. Robbins identifies politics as one of the roadblocks because he says it's futile to cede control of anything important to "stentorian baboons." He's at least half right.
Anyway, here's a link to the transcript of last night's debate. I defy you to find anything coherent uttered by Trump. But it doesn't matter what he says: He is the most adept at chest-beating and fang displays. It's really as simple as that.