Here are some seashells I found last month at a nearby beach: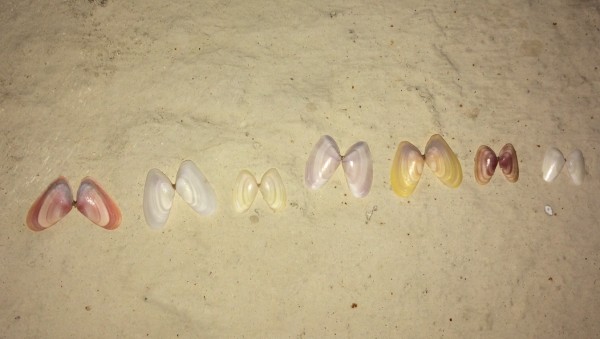 Do you have MLK Day off if you're in the US? I don't, but it's my own fault as I am self-employed. My husband and child do, and they've hindered my productivity considerably.
It's cold today by Florida standards: The high was in the low-60s, which is parka weather to us. The dogs and chickens seem to find it invigorating. Me, not so much; it makes me want to binge-watch TV shows and over-eat.
Downton Abbey viewers: Did you catch up with the show after watching the Democratic debate or forsake the candidates to watch the Crawley crew? I watched the latest Downton episode first thing this morning. Very sweet. But that Daisy will come to a sticky end if she doesn't remember herself, mark my words!
Open thread!