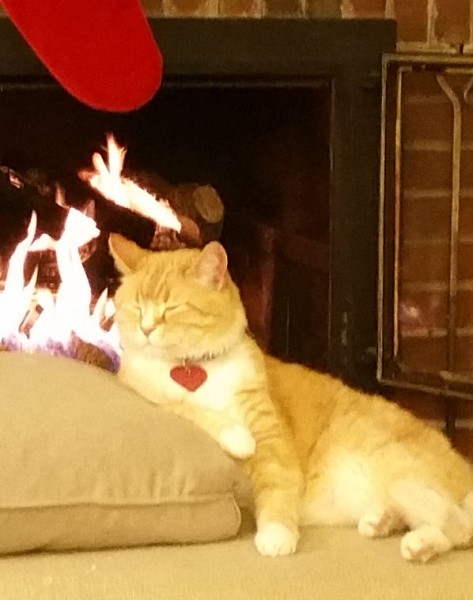 Warm, yet chill. From commentor James J:
This is my daughter's cat Peaches relaxing by a toasty fire escaping all of the holiday hoopla. If there is one thing he has become quite skilled at in his 13 years it is chilling out.
***********
I conked out on cold medicine and managed to miss last night's debate entirely. Spent some time afterwards trying to put together my usual potpourri of tweets and snatches, but then again, I suspect that's mostly for my own amusement…
What's on the agenda for the start of the week, and/or to celebrate Martin Luther King Day?