I heard a crinkling sound like Thurston was into something he was not supposed to be in, turned around, and Thurston, still rocking his coat from earlier, had managed to go through the trash and get an empty trail mix bag stuck on his head.
When I first turned around, I did a "WTF?" because I had no idea what it was and it took me a second to figure out what it was.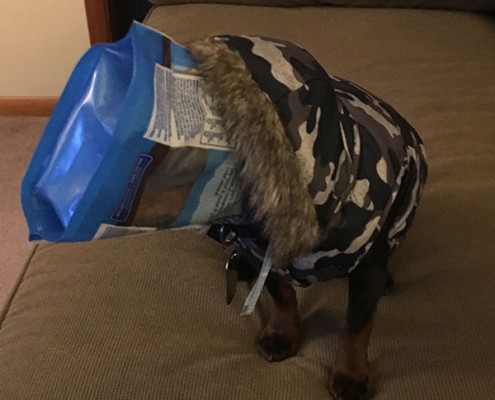 Still makes more sense than Sarah Palin's speech.