Some crappy personalities in the news today, so here's something nicer. Meet The Radical Brownies.
The Radical Brownies, a social justice-oriented version of the Girl Scouts, was set up only a few weeks ago to "empower young girls of colour to step into their collective power, brilliance and leadership to make the world a more radical place". The group of 12 girls are not affiliated to the Girl Guide movement and there are no badges for hostessing. Instead, the members, aged between eight and 12 years old, learn about black history, civil rights and social justice; their reward system includes a "Black Lives Matter" badge and lessons in sustainable agriculture for a "Food Justice" badge. "Radical Beauty," "Radical Self-Love," and "LGBT Ally" badges are also on the curriculum.
This picture slays me: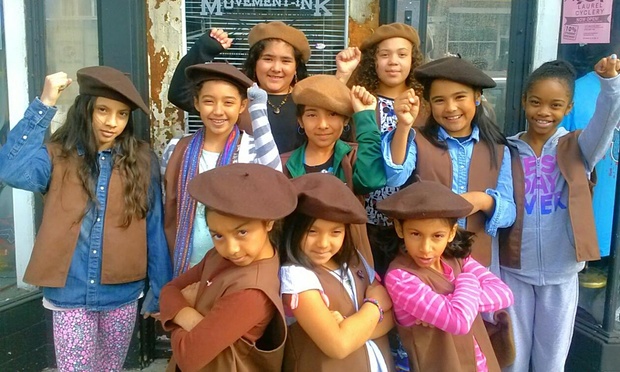 I still remember showing up at my first Girl Scouts meeting, way back when, thinking that I was going to get to go camping like the boys; then finding out that we were actually going to learn to bake and make lanyards.
[insert sad trombone sound here]
I think I lasted two weeks.