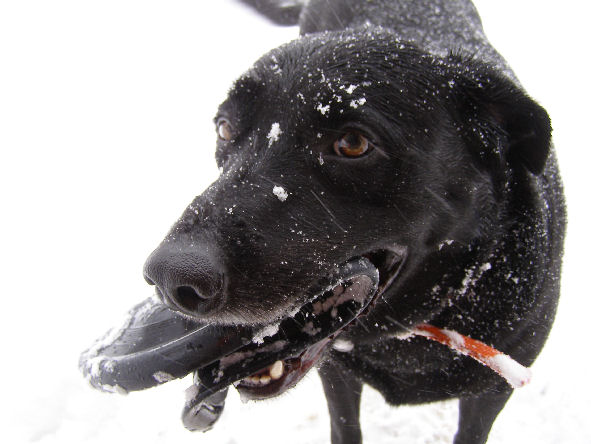 From loyal commentor Ozark Hillbilly:
After we bought our place in Spring 2010 the wife wanted the dog she had been so long unable to have in our previous rentals. We had decided on a lab or lab mix because of their gentleness with children and the last thing we wanted was to worry about him with our granddaughter. I went to the local small town no kill pound where they actually had one.

I met the Woofmeister on a Monday after a weekend during which he had no visits from the animal control officer since Saturday. His cage was perfectly clean, no poop, no pee. When the ACO opened the cage so I could introduce myself, the poor dog shot past me and bolted for the open door where he ran to a semi secluded spot behind a sign and proceeded to empty both bladder and bowel. I do not kid when I say it took well over 5 minutes to finish the job.

I thought, "Damn. No worries about house breaking him." and brought him home. We named him "Woofie" because to Baby Girl all dogs were "Woofs".

His 5 favorite things in the world are belly scratchings, butt scratchings, chasing his frisbee, laying on the couch between Momma and Daddy, and belly/butt scratchings. Oh, he's kind of fond of bones too.
***********
Apart from happy pets making people happy, what's on the agenda for the day?