As you may have heard, the National Review, the flagship publication of conservative intelligentsia, has devoted an entire issue to trashing GOP front-runner Donald Trump. Called simply "Against Trump," the special edition features essays from more than 20 conservative luminaries, including Glenn Beck, L. Brent Bozell III, Mona Charen, Ben Domenech, Erick Erickson, William Kristol, et al. As our host noted on Twitter, the contributor list is a veritable "Douchebag Who's Who."
I read the lead editorial and a few of the essays. Here's the closing sentence of the former, which is a fair representation of the entire issue's content:
Donald Trump is a menace to American conservatism who would take the work of generations and trample it underfoot in behalf of a populism as heedless and crude as the Donald himself.
Donald Trump is a menace, but the National Review's tone of outraged dignity beggars belief, given that publication's complicity in creating the monster. They write as if Trump and Trump alone has taken something noble and pure and sullied it with his stubby, grubby vulgarian fingers. He has not.
It took "the work of generations" to utterly degrade the Party of Lincoln, and the National Review, including editor Rich "Starburst" Lowry and his crew — who championed the empty-headed idiot Sarah Palin, published racist screeds and engaged in xenophobic demagoguery in pursuit of power — were avid participants in that enterprise.
It's actually quite galling for that bunch to play the dumb, innocent, injured party now. But in the spirit of comity and liberal generosity, I'll provide a pictorial explanation of how this thing works:
When you plant this…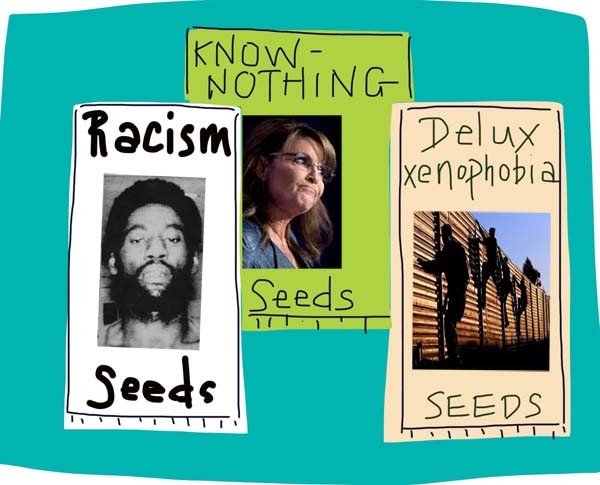 You end up with this…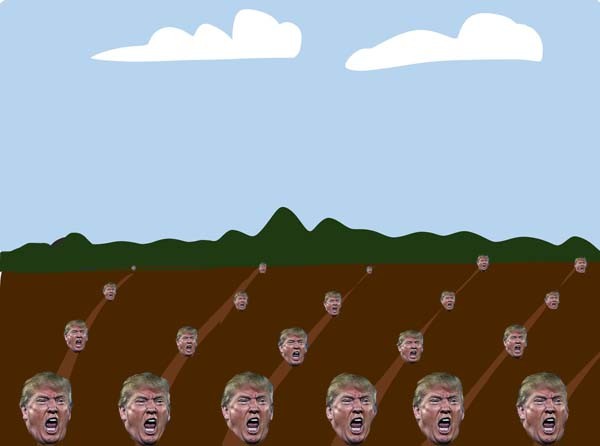 Don't take my word for it, "conservatives" — harken thee to the Lord:
For whatsoever a man soweth, that shall he also reap.
The end.