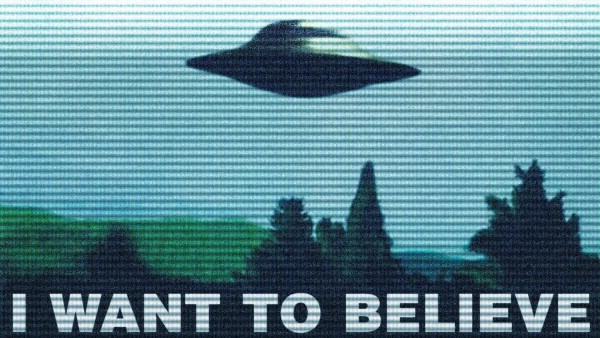 …that the sexist knobs in Hollywood have revised their attitudes on equal pay for equal work in the period between the launch of the original X-Files series in 1993 and the reboot miniseries debuting tomorrow night after the football. But the truth is out there, thanks to Gillian Anderson:
The work Anderson put into securing equal pay back in the '90s seemingly came undone when it came time to negotiate pay for this year's event series. Once again, Anderson was being offered "half" of what they would pay Duchovny.

"I'm surprised that more [interviewers] haven't brought that up because it's the truth," Anderson says of the pay disparity, first disclosed in the Hollywood Reporter. "Especially in this climate of women talking about the reality of [unequal pay] in this business, I think it's important that it gets heard and voiced. It was shocking to me, given all the work that I had done in the past to get us to be paid fairly. I worked really hard toward that and finally got somewhere with it.

"Even in interviews in the last few years, people have said to me, 'I can't believe that happened, how did you feel about it, that is insane.' And my response always was, 'That was then, this is now.' And then it happened again! I don't even know what to say about it."

She stammers for a moment, at a loss for words. "It is… sad," she finally says. "It is sad."
Anderson held out for equal pay for the series revival, and good for her. But it's not just sad, it's infuriating. Anderson isn't some nobody actor who hasn't had a hit since the X-Files fizzled in the early aughties. She's enjoyed a recent string of high-profile, critically acclaimed successes, including her brilliant turn in "The Fall."
It's just outrageous insulting bullshit that she would be offered half of Duchovny's salary for the same work. Anderson has the means and influence to tell the people who were trying to screw her out of her rightful pay to fuck off until they came around.
Unfortunately, less prominent women just get ripped off, every fucking day. It's like there's this big conspiracy…