Some of our East Coast Juicers shared photos of the blizzard. First up, here's faithful reader / infrequent commenter BL's waggy, glorious, frolicsome golden hounds: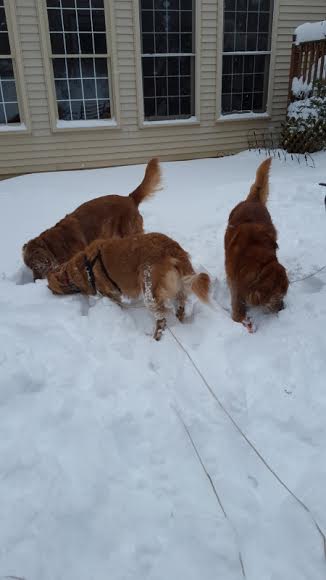 BL reports:
I live in the eastern DC suburbs near Goddard. I am attaching a photo of my wildly excited goldens in the snow. They refused to hold still for a posed picture and were frantically and happily running, digging, eating and rolling in the snow.

When I took the picture, the snow had abated for a bit. Now it is snowing harder than ever and the wind is up. I seem to have about 16″ of snow so far. Hard to tell with all the drifting.
More Snow Juicer photos and updates below the fold…
BL added:
I've attached a pic of my deck and the birds attempting to eat during the heavier snowfall.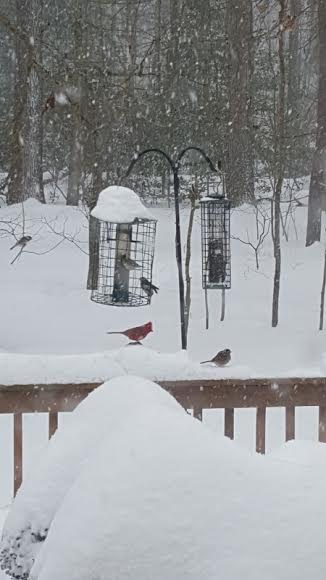 Next up, faithful commenter Poopyman:
Some pics from this afternoon here in balmy Southern Maryland, just as the winds were ramping up again. You can't really see it in the river pics, but the snow is flying sideways.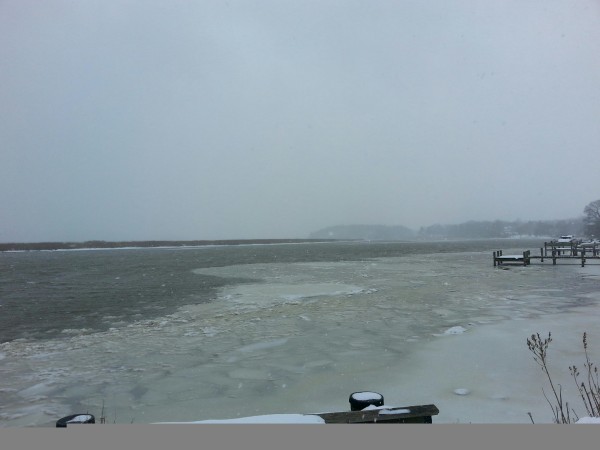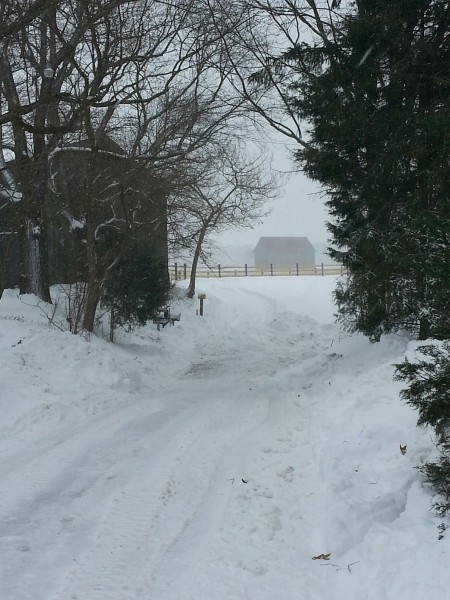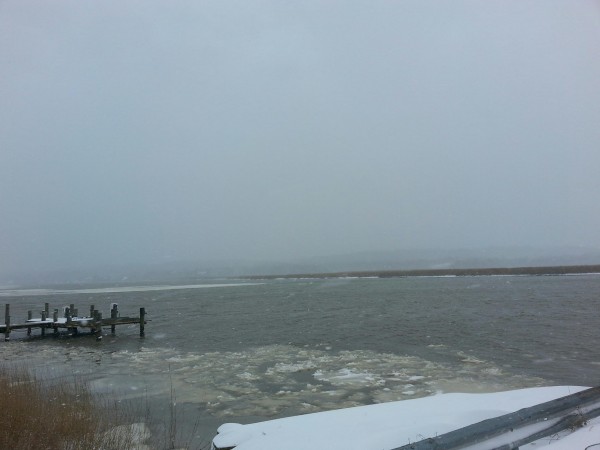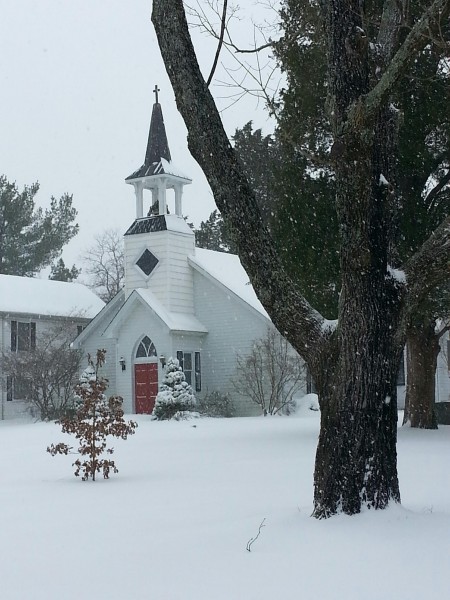 He continues:
The cars are dug out and now awaiting another 6 inch coating, which is about half as much as I've already removed. Nap time!
Also heard from valued commenter Redshift:
This was the view from my front door in west Alexandria, VA around 3pm, when the snow got much heavier and the wind picked up. We had 16″ on the ground at noon.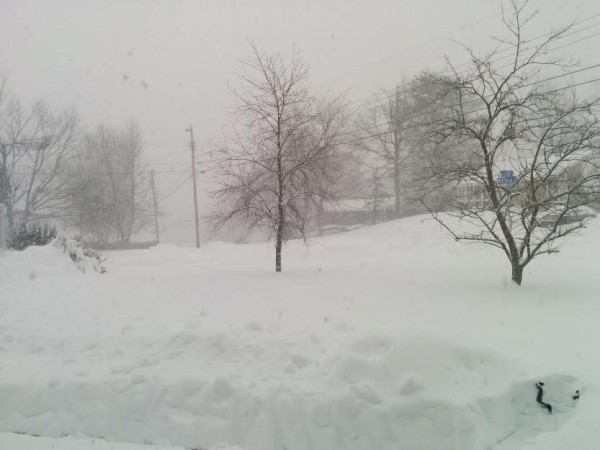 And our own Steeplejack sent an image from Falls Church, Virginia of the accumulation at around 1 PM: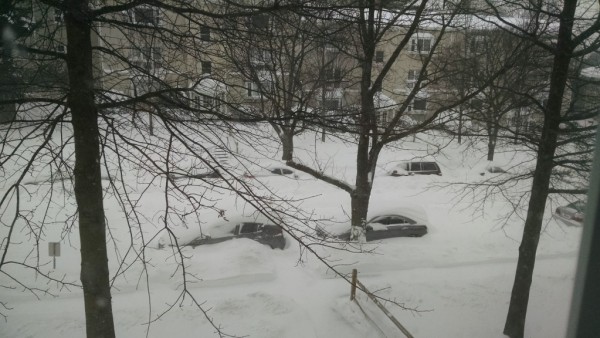 It's in the mid-50s here in the west central coastal section of America's wang, but I wouldn't mind trading with you snowbound folks for one day. As long as I wouldn't have to drive. Or stay outside for more than 90 seconds at a time. The snow is so pretty! Open thread!
*"Thanks, Snowbama" stolen from valued commenter Germy