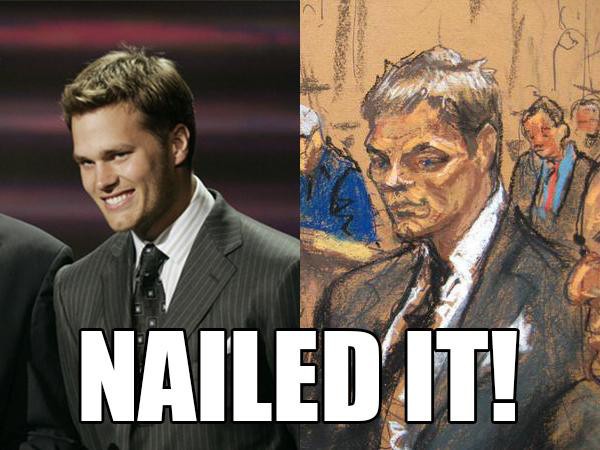 So bad sketch art victim Tom Brady and crappy pizza chain stooge Peyton Manning will duke it out one more time for a shot at the Superb Owl. Vegas has it at Pats -3. That sounds a little too close to me — I'd take the Patriots -10. But as has been well established this season, I'm Nostradumbass when it comes to football predictions.
As for personal rooting interests, I don't really have one as I'm neither a fan nor a hardcore hater of either team. But the New England fans I work with are already insufferable enough with their teams' current run of successes, so I'd rather not see the Pats hoist the Lombardi again. Whether they lose today or February 7th matters not a whit to me.
And yeah, my teams suck, nyah nyah nyah, wevs. What say you, football fans?