Yesterday, I met my sister at a bar in Ybor City to watch the first half of the early football game. Ybor City is sort of like Tampa's version of New Orleans' French Quarter, except smaller and with a Cuban rather than Creole influence — plus lots of cigars.
As I was strolling past a parking lot on the way to the pub, I heard the unmistakable peeping of little chicks. Here they are with mama hen: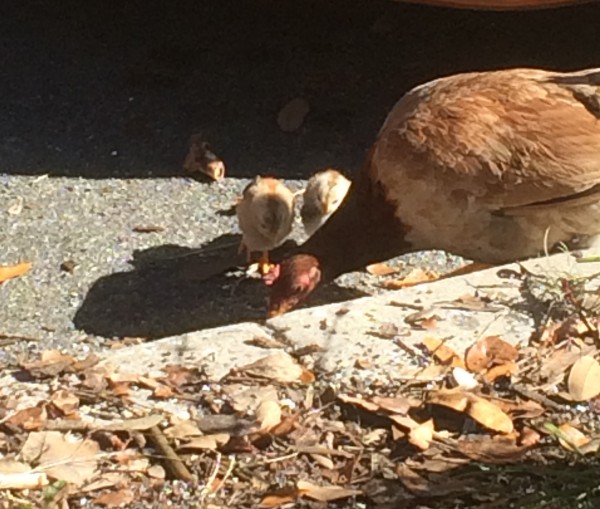 Moments later, I saw this gorgeous rooster engaged in an activity that has caused endless speculation on poultry motives from human observers: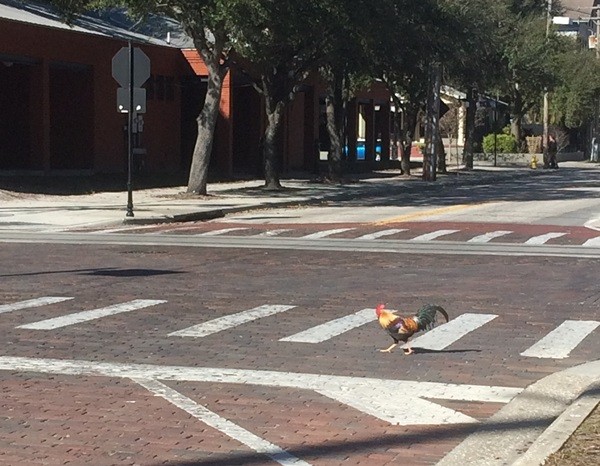 Notice that he used the crosswalk! Here he is when he reached the other side, his purpose still shrouded in mystery: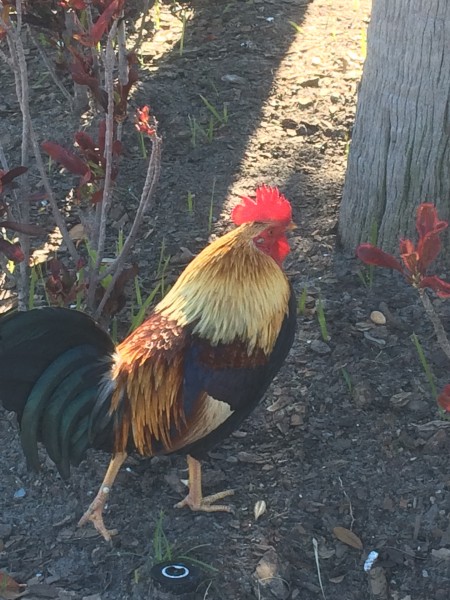 He's a beautiful creature, and quite tame. Later, when I left the pub, I saw another chicken cross another road: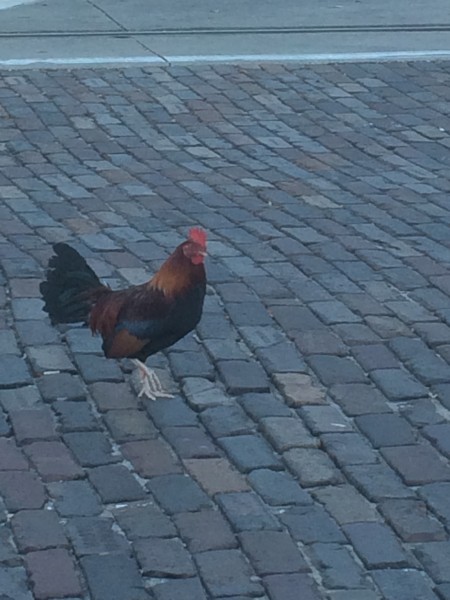 Why? To get to the other side, I guess. Alternative explanations here and here. Open thread!