There be dragons out there, waaaaay out there, in the dark, off the edge of the map.
Or rather, a virtuoso combination of observation and mathematical modeling has led to an exciting, in some ways joyously old-school prediction. Orbital oddities identified in a handful of distant Kuiper Belt Objects (KBOs) were subjected to the same kind of inquiry that allowed 19th century astronomers to infer Neptune from Uranus's behavior, in what was widely understood to be a triumph of Isaac Newton's "System of the World."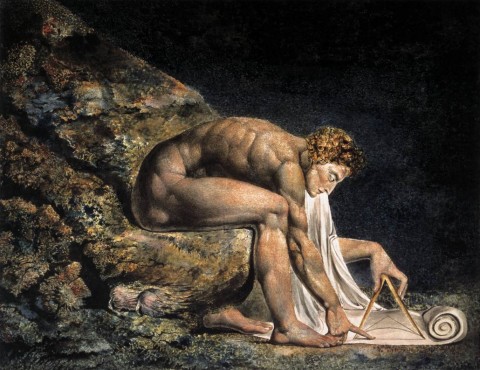 The new analysis, by two Caltech astronomers, theoretician Konstantin Batygin and the observer and Slayer-of-Pluto Michael Brown, has led to a broad outline of what to expect — a ~10 Earth mass planet travelling a very eccentric orbit that never comes closer to the sun than ~250 Earth-Sun distances, a unit of measure known as the Astronomical Unit.
I'm sure many of you saw the news about this last week.  Alexandra Witze in Nature had a  good write-up, as did Alan Burdick in The New Yorker.  (For those (quite a few) on the blog with the urge to read the original Batygin-Brown paper — go here.)
I couldn't be more excited by the news.  I sometimes forget what an extraordinary run of solar system exploration I've been privileged to witness.  The variety we've found exists in our near-environment has leapt unbelievably, just in the last two or  three decades, and the richness and complexity of our own solar system is allowing us to make more sense of the process of planet and planetary system formation as more and more data emerges about exo-systems.
But for all that excitement, there's something special about a new major planet.  As I write in The Hunt for Vulcan [Shameless Plug Here], the idea of a whole new world joining the neighborhood had enormous romantic power in the eighteenth and nineteenth century.  Arguably, given our present immersion in the imagined reality of multiple worlds, that romance cuts deeper still today.
But. ButButButButBut….it's important to remember that a prediction, no matter how well supported, how seemingly necessary, isn't the same thing as proof, as the discovery itself.  That's what I tried to say in this essay on the subject.  A sample:
In 1846, the discovery of Neptune turned Le Verrier into a celebrity; for a time, he was the most famous man of science in the world. He went on an international tour and seized the moment to rise to the top of power in the highly contentious and hierarchical world of French astronomy. Batygin and Brown are taking a much more measured tack with Planet Nine—and for good reason.  "We felt quite cautious about making the statement we made," Batygin says.  Why such concern? Because, he says, "immediately after the detection of Neptune spurious claims of planets in outer solar system began to surface. We didn't want to be another red herring."
It wasn't just the distant reaches of the solar system that tripped people up: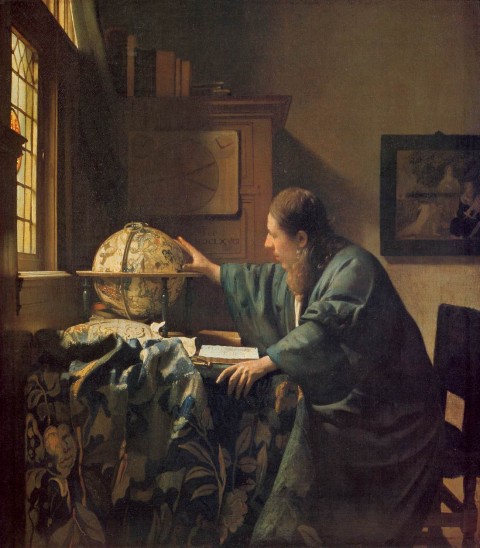 The only problem being, of course, that Vulcan was never there.
I'm much more hopeful for Batygin and Brown's Planet Nine, but hopeful don't pay the rent — or, as Batygin told me:
"If Newton is right, then I think we're in pretty good shape," says Batyagin. "We're after a real physical effect that needs explanation. The dynamics of our model are persuasive." And yet, he adds, that's not enough. "Until Planet Nine is caught on camera it does not count as being real. All we have now is an echo."
There's a surfeit of terrestrial crazy to weigh us down.  It's a relief, I find, to look up and out, and contemplate the ordered mysteries that so thoroughly dwarf Comrade Trump's Yuuuuuggggge self conceit.
Images:  William Blake, Isaac Newton, 1795
Johannes Vermeer, The Astronomer, c. 1668