The dog below has a peculiar compulsion to show anyone entering the house that she is in possession of a chew toy: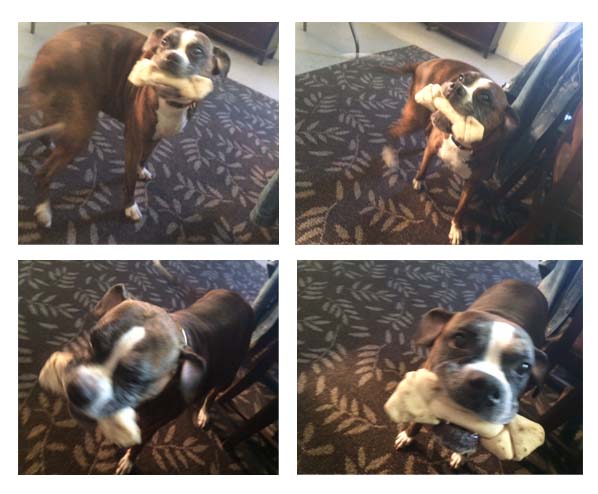 If you leave the house and come back, she wants you to acknowledge that she has this chew toy, and she will follow you around snorting and whirling and wagging madly until you say something like, "Wow, I see you have a chew toy! Good girl!"
Then she'll drop it and go back to whatever she was doing before your arrival. Weird.
Open thread!