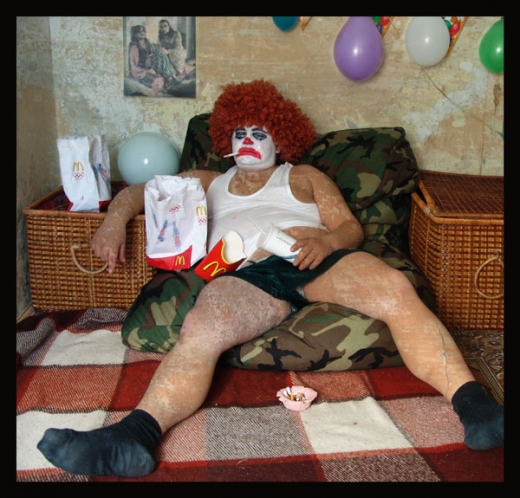 And the Mahleur refuge "crisis" slowly winds down, and there are but four morons left:
Just four people remain at the occupied Malheur National Wildlife Refuge.

The group spoke with OPB by phone Thursday morning.

The remaining group includes David Fry of Blanchester, Ohio, husband and wife Sean and Sandy Anderson of Riggins, Idaho, and Jeff Banta of Elko, Nevada.

"We all want to leave," Sandy Anderson said. "We're here, and we're worried we're going to die."

Three militants turned themselves in at checkpoints outside the refuge Wednesday afternoon and face felony charges.

Police said another five people were stopped and allowed to leave the refuge since law enforcement blocked roads around the area.

David Fry said he spoke to an FBI negotiator three times in the last 24 hours. He said the group is prepared to leave peacefully, but fears arrest.

One man, Sean Anderson, had been told there was a federal warrant for his arrest on charges of interfering with federal employees. Fry said FBI negotiators told him the others would be allowed to leave without facing arrest.

"As a group, we were willing to leave peacefully," Fry said. "But they want to arrest Sean, and take Sean out, and put him in jail. We don't want to leave Sean in that situation, because that feels unfair."
The bravado seems to have left our fearsome patriots, or, as some might say, their courage has gone to the birds. I have no idea why they think they are all going to die, as the FBI is quite willing to let them leave peacefully unless there is a warrant for their arrest, and should that be the case, unless they come out guns a blazing like LaVoy Finicum, they'll be fine. They can ask their fearsome leaders, now releasing wimpy and incoherent statements through their lawyers.
Just watch this, and tell me this country doesn't have a mental health crisis.
Sad. That's two of the last four, who want to leave peacefully. The FBI can basically just sit there now and wait for the idiots to run out of cigarettes.