I really do think the Democrats would have a lock on election success if only Obama would say publicly that drinking Drano(hemlock?) is a bad idea.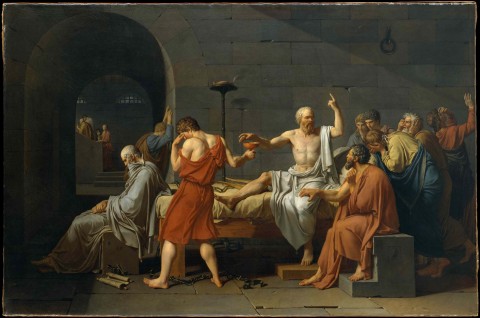 For the latest on that score, check this out:
Most Americans say they back a plan that would allow certain illegal immigrants to stay in the country, but support for the idea slips when President Barack Obama's name is attached to the question, according to a recent Reuters/Ipsos poll.
Sixty-one percent of Americans supported Obama's plan — which shields some undocumented immigrants from deportation — when they were not told Obama had taken the action, according to the poll released Wednesday. While half of Republicans rejected the plan when described this way, 42 percent of Republicans supported it.
Told that the idea was Obama's, though…and this happened:
Support fell to 54 percent overall, with only 31 percent of Republicans supporting it and 62 percent opposing the measures.
I guess that the fact that almost a third of Republicans still managed to hang on to their view exceeds my expectations.  But a 20 percent swing attributable only to the horror at lining up with the Kenyan Moooslim Socialist Usurper is a measure of the triumph of the worst elements in our polity.  They've managed to make agreement with even the most mild of sensible ideas an existential horror for too many.  (See criminal justice reform for another reminder.)
As long as that prevails (and it looks like it will for quite a while) we've got problems. And the urgent need to elect a Democrat to the Presidency this November.