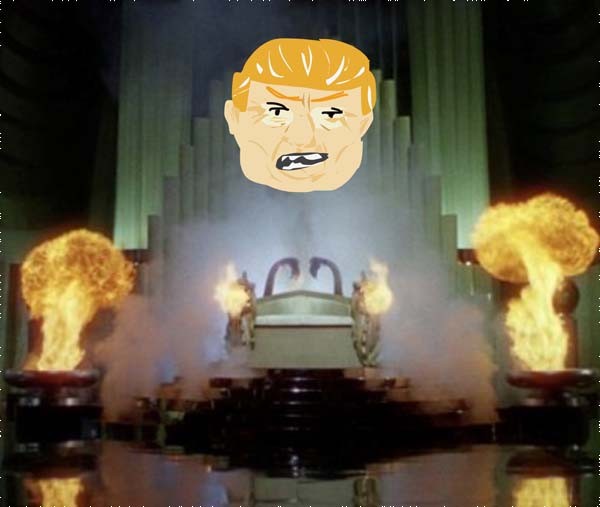 One of the tweets highlighted in Anne Laurie's morning thread describes the Jeb-on-Marco action last night as a political "murder-suicide." That sounds about right. As a Floridian who absolutely loathes both of those vile pricks with every fiber of her being, I can't adequately describe how much I relished their fratricidal sniping last night.
Here's a clip that shows the two tossing the Radioactive White Hot Potato of Political Death back and forth:
It is to laugh. But what kept me puzzled during the debate was trying to figure out the FOX News strategy. The consensus seems to be that Trump pantsed FOX but good. If their motivation was to try to punish him for it, it seems like they'd use the opportunity of Trump's absence to build up one of the alternatives. But they targeted Cruz and Rubio with video montages that clearly show that they're lying, slippery, flip-flopping bastards.
Was it an attempt to pump up one of the other establishment candidates — Jeb even? If so, it was a miss. Bush's willingness to own his relative sanity on immigration might elicit what passes for excitement among establishment hacks like David Gergen. But it's not going to resonate with a rabidly xenophobic base that gets off on hearing Trump call Mexican immigrants rapists.
Rubio may bounce back from last night's awful performance. The first thing he should do this morning is shit-can the adviser who told him to drop the children's storybook-reader voice and adopt an angry tone. The only thing he had going for him before was fake optimism. Fake anger just makes him sound like an officious brat bossing the other kids around when daddy's away.
Anyhoo, about half way through last night's Republican debate, it hit me anew that one of the charlatans trading blows onstage or the Angry Circus Peanut holding a grift-grudge charity event across town would eventually get 50 million-plus votes. And that the only thing standing between us and one of them in the Oval Office will be the most polarizing woman in U.S. history or a curmudgeonly democratic socialist.
I like our chances, but holy fuck, y'all!