I've always been intrigued by mushrooms, but ever since moving to the midwest, three years ago, I've been flat-out obsessed. Last year I attended the Telluride Mushroom Festival, a kind of mycological cross between Burning Man and Davos; and this year I'll be attending the National Morel Festival, from which I hope to report back in a few months.
I've also grown a few, as documented earlier on this blog.
I'm in the midst preparing an epic fungi post, but this popped up in the newsfeed:
Just when you thought you had a handle on all the intricacies of modern, eco-friendly burials, a new post-mortem option has emerged. After creating a stir when it was announced five years ago, the Infinity Burial Suit, also known as the Mushroom Death Suit, is almost ready for real-world use.

The suit is embroidered with thread infused with mushroom spores that grow from the body after burial. These mushrooms digest the body as it decomposes and neutralize many of the environmental contaminants found in the body—including pesticides, preservatives, and heavy metals. In other words, wearing this suit will make mushrooms eat your body once it has been buried.

Jae Rhim Lee and Mike Ma, co-founders of the Infinity Burial Suit, met at the Hassno Plattner Institute of Design at Stanford University. Lee conceptualized the idea of a burial method that would help reconnect our bodies with the earth. She came up with the idea of an "Infinity Mushroom," a fungus which would be able to "eat" her body and neutralize its toxins once she died. To test it out, she began "feeding" a group of mushrooms her hair, skin, and nails, and selected the ones that were able to best decompose them.

"We are both responsible for, and victims of, our own pollution," Lee said in a 2011 TED talk on the Mushroom Death Suit. As a way of handling some of this responsibility, the suit would prevent the toxins in the human body from being released into the environment after death. It would preclude the use of formaldehyde, which is used in many American funerals as a preservative in order to slow the decomposition process. The suit is also intended to help deliver nutrients to plant roots more quickly and efficiently.
Personally, I'm not one of those nonattached Buddhist types who can view her own demise with perfect equanimity, but I have to say that being food for pretty and useful mushrooms does make the outcome more (err) palatable: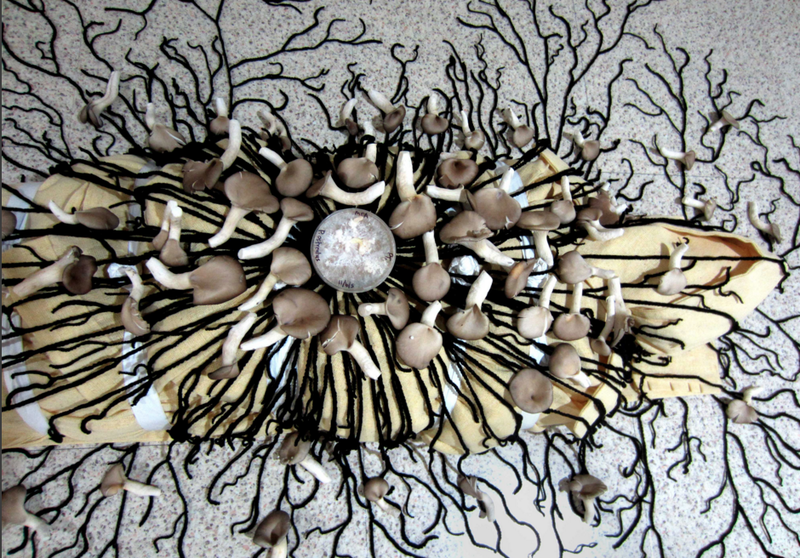 btw, in the realms of the mushroom obsessed, I'm not even close to the most, or worst, or whatever. Last summer I was hanging out in a local graveyard (as mushroom people are wont to do) and saw these: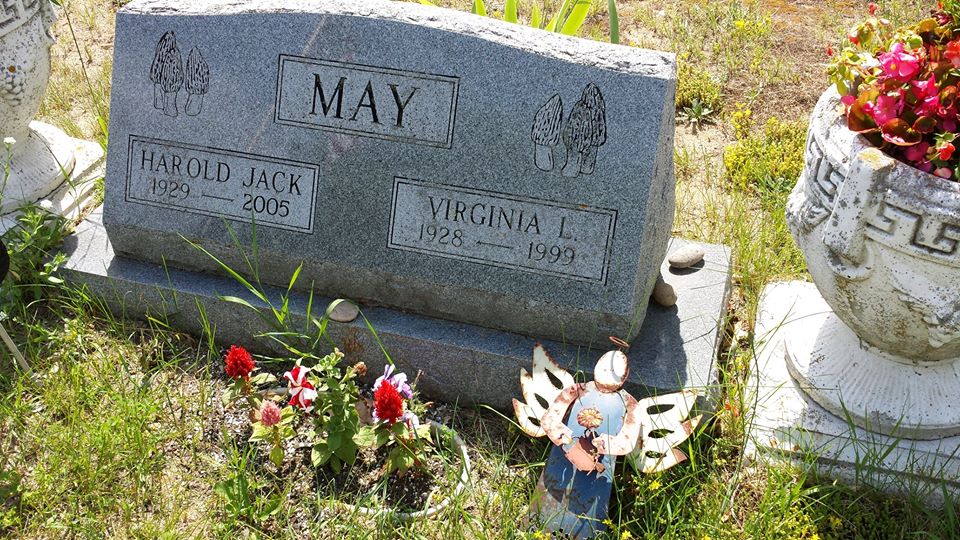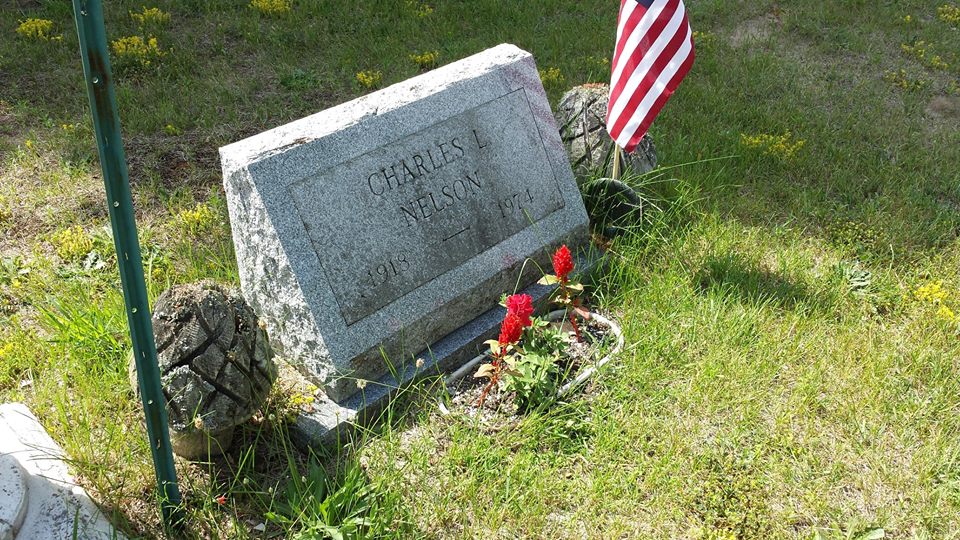 Yeah, that's a headstone carved with morels and another flanked by some wooden morels.
Of course, here in Kalamazoo I routinely spot headstones sporting Wolverines and Spartans, so why the hell not morels? Fly your freak flag proudly!
So would any of you consider being food for shrooms? Also, fess up! How many of you read the headline and thought this was going to be a super-inflammatory Bernie post? :D