Yesterday, I was visiting some relatives, and while looking out over this little fresh water inlet, something about one of the boats in the distance didn't seem quite right: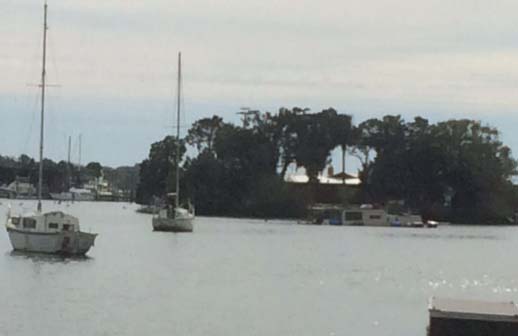 It's the little houseboat in the foreground of the island…looks like a camper sitting there because you can't really see the decks, which are underwater. Turns out it's sitting on the bottom in a shallow spot. Crews are scheduled to come resurrect it eventually, at great expense.
The boat's predicament is a serviceable metaphor for a number of things. Open thread!