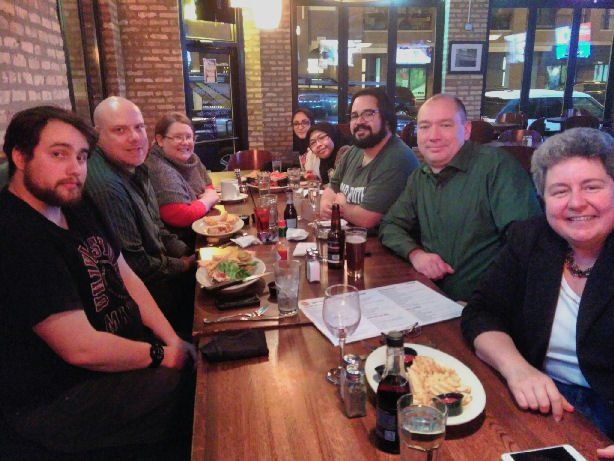 From ever-reliable commentor Satby:
Here's the best picture from last night's meet up in Chicago.

Counterclockwise from bottom right it's Elmo, Eric S, MGB, my exchange daughters Valentina and Qunoot, me (satby) in the red sleeves, ThomasB, and Christopholes. We had lots of fun swapping stories.

Elmo gets to Chicago several times a year, so we'll plan further out for the next meetup and give people a chance to plan.
Tales of Balloon-Juice glory, increasing global outreach :) !