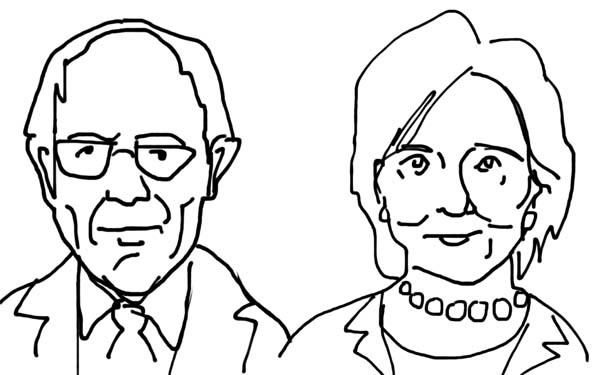 Has any would-be successor embraced a sitting president's policies and legacy as closely as Hillary Clinton has? If so, I can't recall it. The Republicans' quadrennial tussle over Reagan's shabby mantle doesn't count because Reagan is a) dead, and b) stopped being president nearly 30 years ago.
It's smart politics for Clinton to glom onto President Obama because he is a beloved and respected figure among Democrats, and Clinton is trying to win the Democratic primary. (It also makes sense because she was a key figure in the administration.) But notwithstanding the tweeted observations of folks like Propane Jane (as excerpted in Anne Laurie's long reads thread the other day), I don't think the winning equation in the general election is as simple as "embrace PBO -> collect party nomination -> become president."
If PBO could run for a third term, I think he'd win. But there are plenty of reasons to doubt the wholesale transferability of the Obama coalition. Right now, each Democratic candidate seems to have coopted only parts of it, with Sanders collecting an impressive portion of the youngs and Clinton so far banking the lion's share of the minority vote and olds. But if she prevails in the primary, Clinton will face the Obama third-term dilemma in the general.
Elections, like sequels to successful film franchises, can't be all about the past. In the 2016 election, particularly the primary, some fan service is warranted because the departing president has been as successful and consequential as any in (most of) our lifetimes. But if "Democrats 2016: The Force Awakens" is to be a hit in its own right, the protagonist is going to need her own storyline, especially in the general.
So what is Clinton's storyline, aside from the obvious historical nature of her candidacy? Experience and pragmatism are the watchwords so far. Booman believes Clinton is blowing it by "coming across as the 'No, We Can't' candidate." He gives her credit for not overpromising but says her realism has "pushed [her] into being a naysayer who can't speak to the aspirations of the base."
Maybe. But I think she's playing the long game, banking on PBO's sky-high popularity with Democrats, her own policy chops and squeamishness about the "S" word to deliver the nomination, after which she hopes to pivot to the general, where even her talk about a cautious expansion of the ACA, etc., will be perceived as wild-eyed profligacy by about 60 million voters, the House majority and whichever hairball the GOP horks up as her opponent. No more trouble with "No, We Can't" in that environment.
Is it a good gamble? Fuckifino. What do you think?