Because of my schedule, I very often only read the front pagers and skim the comments, so I feel like I miss a lot of the on-going discussions. I knew we had quite a few writers among us but hadn't kept up with links or books titles. That's why I thought it would be fun to do an Authors In Our Midst post.
I'd love it if the writers would use this post to answer any questions from fellow aspiring writers, maybe help them navigate the murky world of publishing, and talk about their writing journeys.
In response to my request for submissions, here are the authors so I have so far: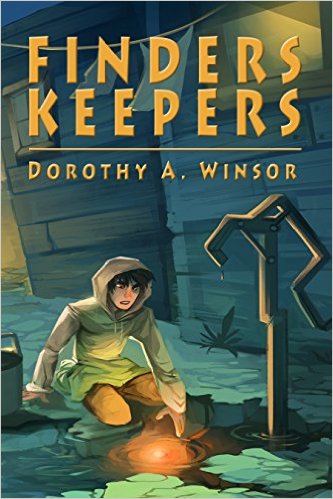 From Iowa Old Lady – Finders Keepers
The eight gods that govern the world are tricky and fickle, and even the most innocuous of their blessings comes with consequences. Those who find a blessing are cursed to dance on strings in exchange for good fortune. Which begs the question: is finding one good fortune at all?

Cade lives a simple life with his mother and brother, but when he finds a heart stone, he wonders if he can't change that. Heart stones are said to bring luck to those who hold them, and Cade's tiny family could surely do with good fortune.

But heart stones aren't just tokens of good luck; simply tracking one down is a sign of a special gift. Cade is a Finder, just like his mother before him, but this gift is hardly what is seems; if the larger community finds out about this, Cade's entire life will change.
And not for the better.

Now he lives outside the law, struggling to find a way to reclaim what was once his, all while fending off a new hardship that he never anticipated: an overwhelming desire to take back what is his.

No matter the cost.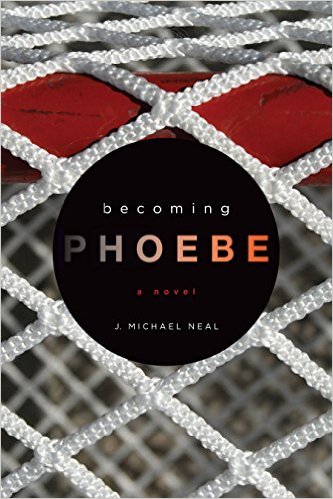 From Tissue Thin Pseudonym – Becoming Phoebe
Eighteen-year-old Phoebe Rose spent her childhood in one foster household after another, never having a place she could feel safe or group of friends she belonged to. What kept her going was hockey. The rink was the only place she felt at home.

Now what she wants more than anything is to play on her college hockey team—to leave her past behind and start building a new life. But she knows things are never that simple. Becoming Phoeb eis about painful secrets, unexpected friendships, and joining a team so you can become your true self.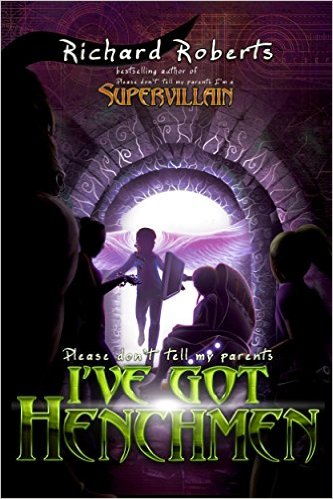 From Frankensteinbeck – Please Don't Tell My Parents I've Got Henchmen
What would middle school be like if half your classmates had super powers? It's time for Penny Akk to find out. Her latest (failed) attempt to become a superhero has inspired the rest of the kids in her school to reveal their own powers.

Now, all of her relationships are changing. She has a not-at-all-secret admirer, who wants to be Penny's partner almost as much as she wants to be Penny's rival. The meanest girl in school has gained super powers and lost her mind. Can Penny help her find a better one? Can she help an aging supervillain connect with his daughter, and mend the broken hearts of two of the most powerful people in the world? And in all this, where will she find time for her own supervillainous fun, or even more dangerous, to start dating?

It's going to be a long, strange semester.
From Smiling Mortician – Everything You Need to Know About College Writing
In their teaching, community college instructors Lynne Lerych and Allison DeBoer Criswell have discovered that a unique combination of humor and coaching helps overwhelmed students successfully master the conventions of academic writing. Now they have translated their experience into an engaging text to reach even the most wary students.

Everything You Need to Know About College Writing is anchored by a sequenced, hands-on-approach to teaching rhetorical skills that help students face their fears of writing. This practical method starts by modeling each concept in action, then asks students to discuss and explore the concept together, and ends with an opportunity to practice. The authors' compelling tone—and presence as illustrated characters throughout the book— keep students returning to the text for more on-the-page instruction. Filled with relevant student examples at every stage of the writing process, illustrated student writers whose progress and thought process the text follows, and engaging activities at when they're needed most, the text offers a unique way of untangling the toughest writing tasks while helping students to learn from mistakes.

Plenty of grammar and mechanics coverage, plus tips throughout, help even the most reluctant writers stay on track.  A mini-reader, a brief section on writing across the curriculum, and another on citation conventions appear at the end of the book to round out its robust support for all elements of a writing course in a small package.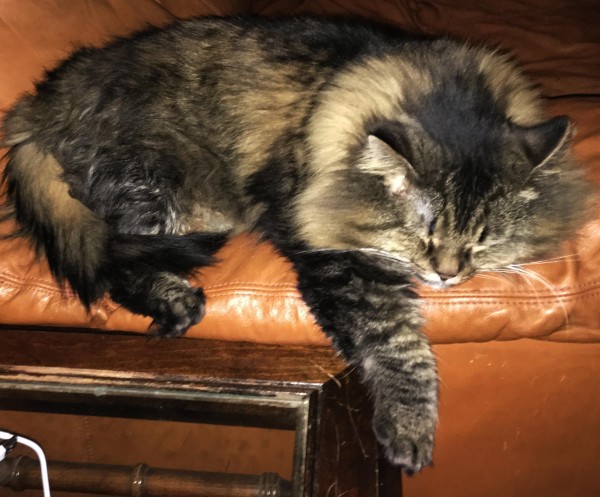 And finally, from our favorite cat lady, WereBear – Cat 911
I'd like you to try my targeted plan to solve your worst cat problems, those tough behavior problems that you just can't seem to fix.

When the cat won't use the litter box, keeps asking for food, howls all night, and is trying to scratch everything in the house, you wonder if the cat has problems that can't be fixed.

You feel so desperate you just don't know what to do.

But I do. With my detailed, step by step, instructions, you can:

Stop the bad behavior. Right away!  Figure out what vital part of their care the cat is missing.  And…Give it to them.
Ok. That's everyone I heard from…but I'm sure there are more. So if you have a book or website to share, hit the comments and add your links.
There will be no recipe exchange tomorrow night – you'll have to find your own way for your Valentine Dinner (or try these recipes).