I can't believe it's Thursday already. I've spent most of this week in a NyQuil stupor since I have a rotten cold, and I still have so much to do before I can wrap up the week and spend the weekend shivering under a pile of blankets.
The weather has been chilly and gloomy by Florida standards. Here's what it looked like at the shoreline the other day: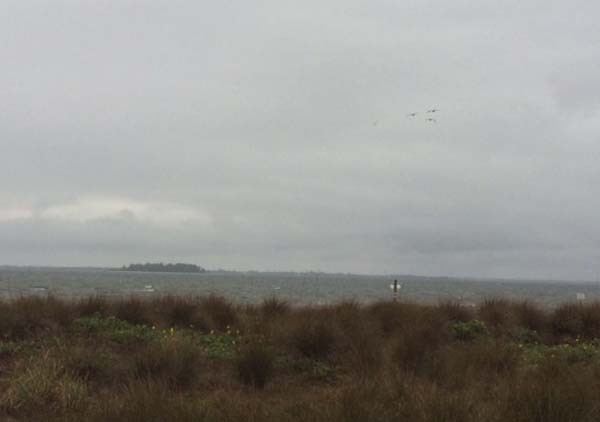 It's sunny today but still on the chilly side. Moar blankets!
Open thread!