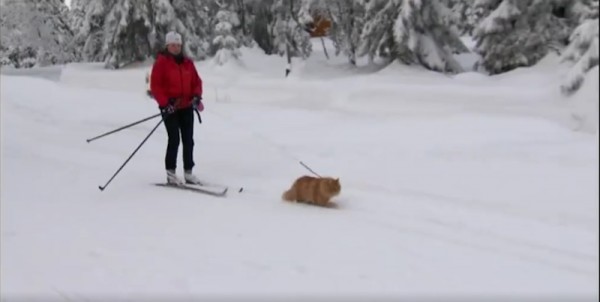 What Jesper and his person are doing is skijoring, a legit winter sport. If you click over to the Deadspin link, there is video — yes, the cat is doing this of his own free will (notice at the beginning how happily he climbs into the backpack). And, being a cat, his participation ends when he says it ends, thankyouverymuch…
More extremely cool Jesper adventure photos, courtesy Buzzfeed.
Apart from applauding the versatility of the cat tribe, what's on the agenda for the evening?