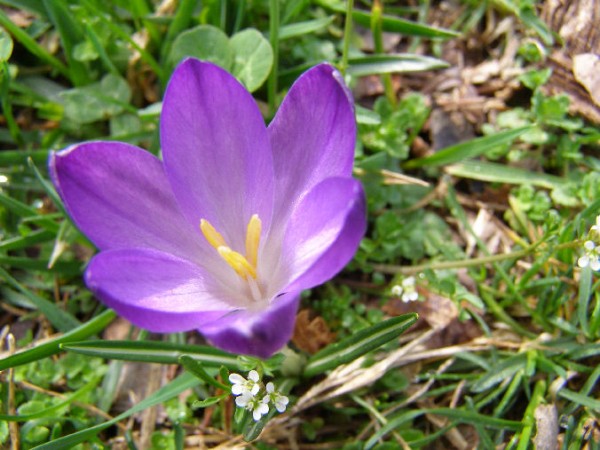 From loyal correspondent Ozark Hillbilly:
Last Sunday we were covered in white and temps were dropping to zero. Today it hit 70 plus. Daily I hear their calls, and then straining my eyes I find the snow geese high above my Ozark ridge line as they head north for their Arctic nesting grounds. And then I look down at my muddy feet and see the first crocuses popped up in my yard today.

In honor of that moment, and to give those of you still buried in a foot+ of snow with sub zero temps a little hope that spring will return, I send you these pics from years past.
***********
It hasn't been a terrible winter here in New England (so far), but I'm still getting an irresistible urge to order some tomatoes. Might even have to break down and order from Burpees, since they're the only source I've found for Rutgers plants.
Should be seed-starting time, for you more skilled gardeners, am I right?
What's going on in your garden planning, this week?