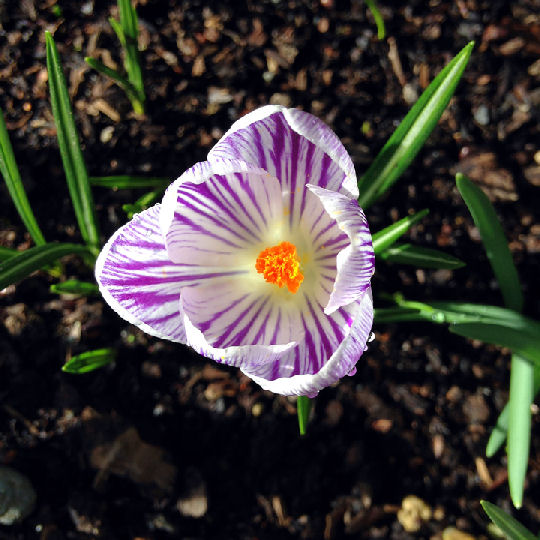 For bicoastal parity, more harbingers of spring from dedicated garden correspondent Marvel:
All's well over here on the Pacific Northwestern front. We've had fairly warm (for us) weather these last few weeks (low-40s/high 50s) with typical intervals of rain. The few fair and bright days we have are a welcome punctuation to our moist mid-Winter calendar.

Today's one of the shiny ones and the crocus are positively croaking — if they could muster a sound for the joy they bring to our sunny mornngs, it'd be a glorious chorus indeed!
***********
Here north of Boston, looks like (cross fingers) we're going into the pre-Spring Ugly Season, when there's no snow cover to hide last year's battered leavings. Not that I can do much about it, since my asphalt 'tomato patch' is currently housing a 12ft industrial dumpster, into which fifty years' worth of ill-thought-out basement remodeling projects are being tossed. I'm just glad that my only task is to stay the hell out of the way… although it'll be nice if the salvage can be moved out of the flower beds back into the garage before the irises attempt to bloom…
What's going on in your garden(s) planning, this week?