I've been remiss on pet pics lately, so here are two. First, I changed the sheets and duvet cover today, and once again, I no more than left the room, came back, and someone had made herself comfortable. Can you spot Lily: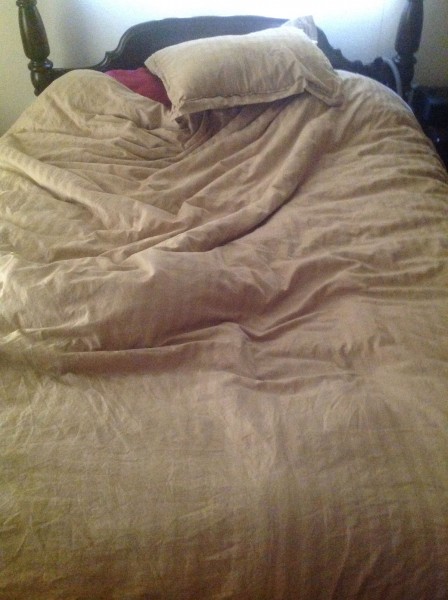 I never get to break in clean sheets anymore. Here's a picture of Lily and Thurston chilling on the fat man's lap: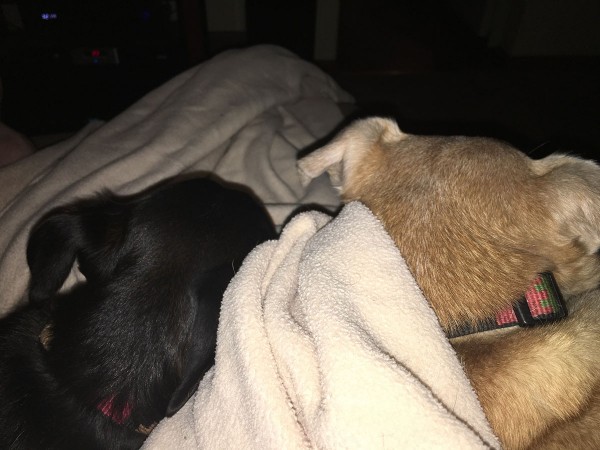 This is a no politics open thread.