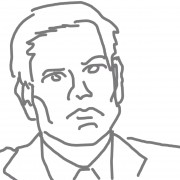 Via Politico (I know, I know), Team Lil' Marco is busily lowering Super Tuesday expectations:
"It was a presentation that defied reality," said one Rubio backer. "They said their convention strategy was not contingent on winning any states… Even if you go to the [second ballot] why would anyone say Marco Rubio is the guy to give it to?"
Why indeed, anonymous backer?
The article doesn't say whether or not Rubio plans to give another second- or third-place victory speech. (I suspect not.) I hope Trump waxes the little shit in Florida too.
Open thread!