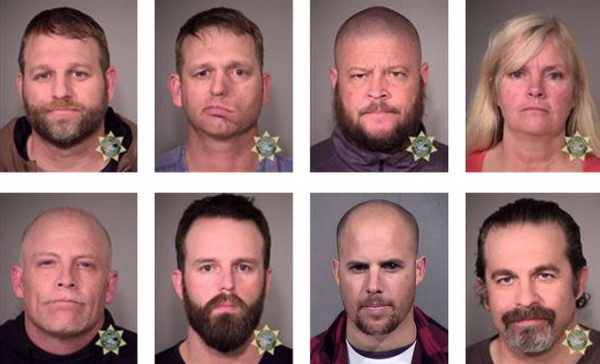 The Bundy Bunch
Yesterday the Deschutes County Sheriff's Office Major Incident Team released their 360 page report into the shooting death of Robert "LaVoy" Finicum by the Oregon State Police. Apparently this is not the entirety of the investigative record. Les Zaitz has reported that the Deschutes County Sheriff's Office's spokesman has indicated that more material will be released as redaction work is completed. The entire report is below:
The report includes forensics diagrams and photos, as well as interviews with law enforcement personnel. Some of the most interesting details were law enforcement's concerns that militia supporters of the Bundys had infiltrated into Burns and other Oregon municipalities and created a unique type of threat as they appeared to be locals or tourists going about their daily lives. There was also concern with the rhetoric used by the Bundys, Finicum, and the other leaders and outspoken members of the standoff. Law enforcement recognized the passive-aggressive nature of the rhetoric that both asked law enforcement to come and assist them in their peaceful and lawful stand for the(ir interpretation of the Constitution) and simultaneously threatened the use of force and violence against anyone, including law enforcement, that disagreed with them and attempted to stop the occupation of the Malheur National Wildlife Refuge. There was also concerns expressed about infiltration in Grant County, specifically collusion between Sheriff Palmer and the leaders of the standoff.
The Oregonian also has an interesting article into the investigation of the FBI's HRT as a result of a team member taking two shots at LaVoy Finicum and not reporting that he had done so.*
And in what is sure to make LAO happy, a sovereign citizen tried to intervene in the Bundy Case by filing a motion with the Federal Court. The judge issued an order throwing out the motion.
Finally, High Country News has an excellent piece of long form journalism on Federal law enforcement's move to bring the Bundys and their supporters to justice after two years.
* Full disclosure: Professor Brian Levin, quoted in the article, is an old friend of mine. We have been on panels together at meetings of the American Society of Criminology.