Yes, you read that headline right. Given all the insanity we've been covering this weekend, I thought it would be good to post about something nice for a change. When the Vancouver, BC hotel that was hosting the annual VancouFur convention turned out to also be one of the temporary housing sites for Syrian refugees that have been admitted to Canada something really wonderful happened. The anthropomorphic animal reenactors reached out to the refugee children to welcome them to Canada.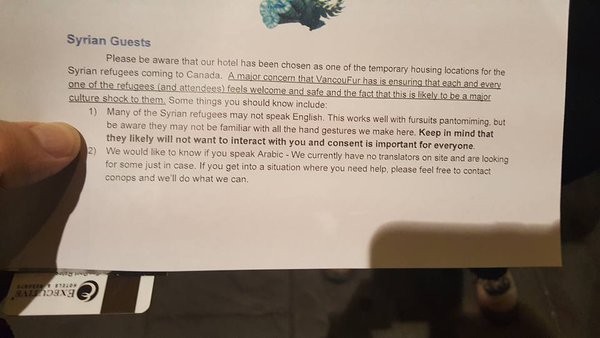 *
To quote one of the participants:
Mike Schmidt, who attended VancouFur wrote on Vancity Buzz: "One of the many highlights for me was when the new group of Syrian refugee children came in and got to interact with us. To them we were cartoons to come to life, to us [it] was a means to display our acting performance to a very appreciative audience.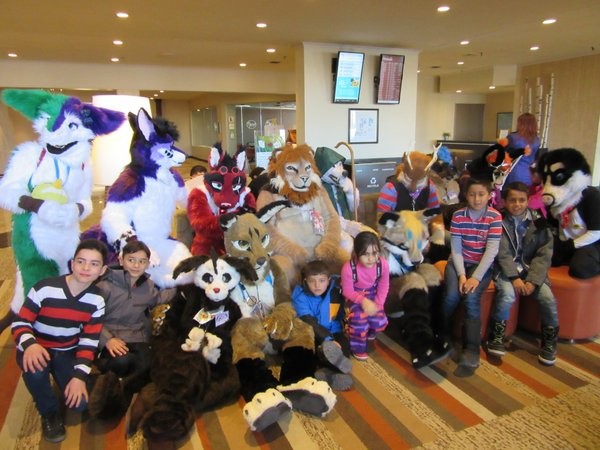 **
Click on over and see the videos and more pictures of the refugee children having a great time interacting with the furries (the first one is autoplay).
** Image found here.