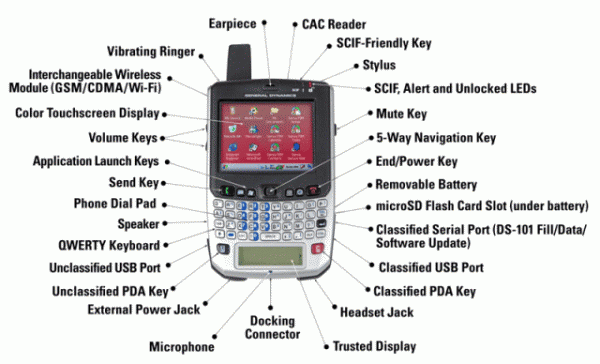 This is the hunk of shit that the NSA told Hillary Clinton to use instead of a Blackberry when she asked them to set her up with a smartphone. It ran Windows CE, first introduced in 1996. A recent document dump shows that Clinton started using a private email server after the NSA tried to foist this turd on her.
Can you imagine getting any real work done on this thing? The user experience would have been like the feeling of warm diarrhea creeping down your leg, interspersed with painful cramps. No wonder she used her own server.
By the way, in case you've forgotten, Obama refused to use this and forced the NSA to harden up a Blackberry for him.