Made a Dutch Baby this morning using a recipe from Epicurious: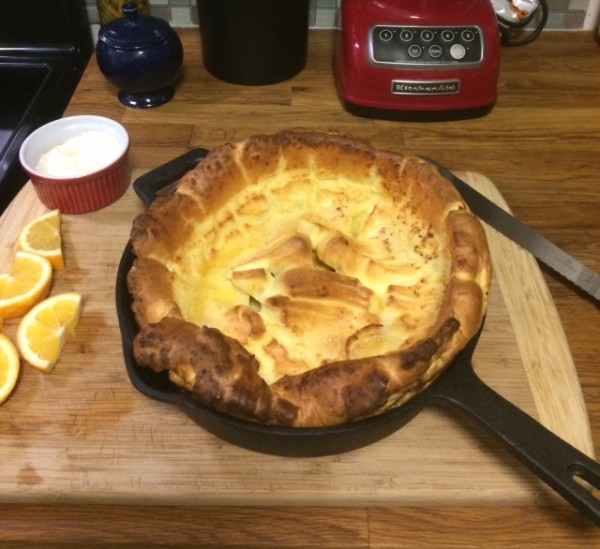 As the recipe notes, it's like a cross between a pancake and a popover. Very delicious, and I highly recommend the recipe, only it calls for way too much lemon zest-sugar for sprinkling. About a third of what's called for in the recipe would have been more than enough — and I'm not afraid of sugar. Also, we used Meyer lemons, which make everything better.
Another thing: We got a convection oven during our kitchen remodel a couple of years back. I like it except for one thing: If you use the convection setting, you can't trust the recommended bake times from any recipe. And there doesn't seem to be a common factor by which you can reduce it to apply across the board, which is kinda frustrating. Any tips on that dilemma welcome!
Open thread!