Steve was groomed yesterday. Got a mani/pedi, bathed, all the mats I couldn't get out myself brushed out, blow dried, and just general primped and preened so he's in full majestic form. And the best part about it is that I can tell he feels so much better: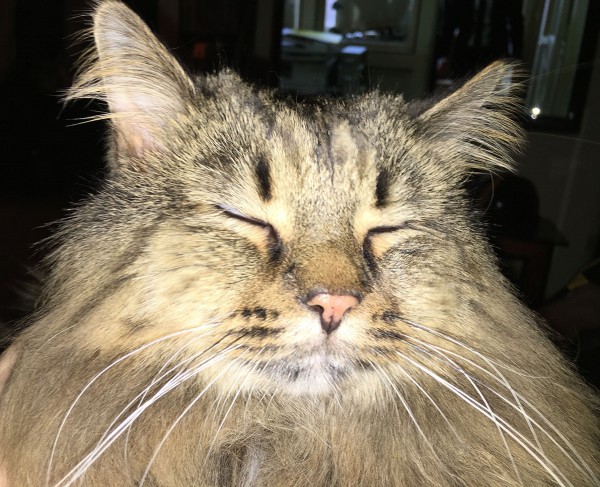 Since I brought him home yesterday, he's been strutting around the house like a peacock, and I can tell he really appreciates it because he has been surgically attached to my lap letting me know how happy he is. Just gazing on my lovingly, kneading me, giving me the little "love you man" wink that cats do when they are happy, and letting out some deep thankful purring. He's so soft and smooth, too, since the bath, and it's just so nice knowing my little buddy feels better and appreciates it. That's a good feeling, knowing your critters are happy.
BTW- Season 2 of Daredevil is AMAZING.