Did you know today is National Puppy Day? Well, it is.
In honor of the occasion, here is a picture of my Patsy Marie as a pup, demonstrating her ability to leap out of a cooler: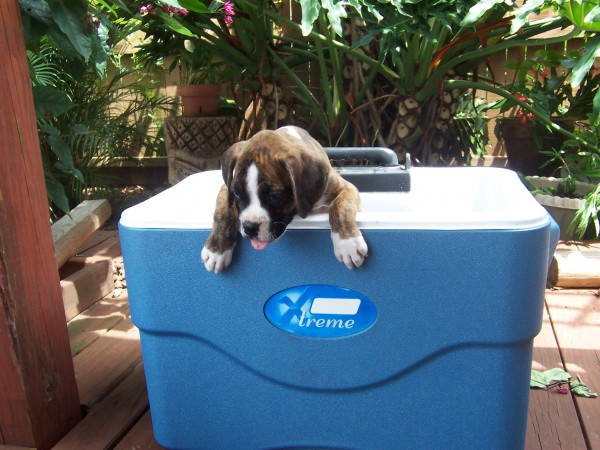 Every day is Galactic Puppy Day as far as she's concerned, even though she'll be seven this June. Seven! Damn! Where did the time go?
Open thread!