Lots of ink has been spilled about how the truth simply doesn't matter, but I thought I would share a story from today with you. I was out and about running errands, dealing with the rabble and sprinkling my special brand of sunshine on everyone I interacted with…
Hang on. While I was out, I gave some serious thought to what it would like to be the last person on earth. Would it be as awesome as I imagine? I decided no, it would not. Even I, eventually, would like some company. So what I basically decided is that I would be ok with being one of the last, say, million people on earth. But most of you- you people driving 45 in the left lane, slamming your grocery cart into my car, going out in public without showering, coughing and not covering your mouth, smoking near the entrances to everything, stopping at a green light ceding the right of way to other cars DON'T YOU FUCKING PEOPLE KNOW THEY THINK ABOUT THIS WHEN THEY SET UP TRAFFIC LIGHTS, squeezing and dropping produce and then just putting it back in the bin for someone else while you grab something you haven't fucking bruised, driving through parking lots the wrong direction WTF DO YOU THINK THOSE ARROWS ON THE GROUND SIGNIFY, invading my space while I try to check out, tailgating me while I am following someone else on a two lane road and CAN'T FUCKING GO ANYWHERE ELSE, standing in the middle of the aisle with your cart blocking everyone while you talk loudly YOU'RE IN FUCKING PUBLIC on your phone. You people know who you are. Enjoy the hot fiery death of the fucking meteor, you people.
So like I said, I was out and about sharing my charm and joyous outlook on life, and while waiting in line somewhere, an old guy came up and stood behind me. I heard him inhale as people do be fore they begin talking and on the inside was screaming NO NO NO NO NO DON'T TALK TO ME and so of course he started talking to me, and asked me if I liked funny stories. A visual representation of my inner monologue at this point: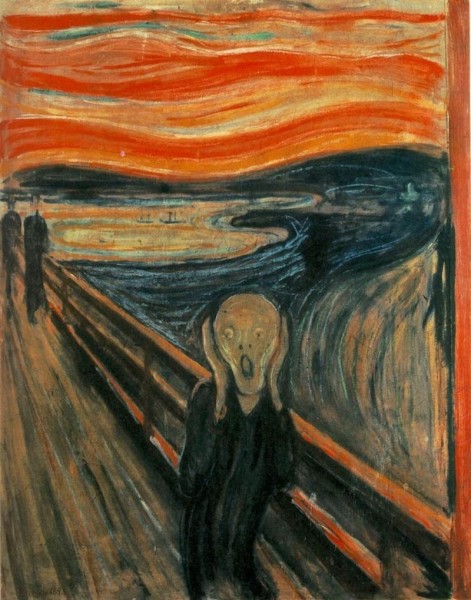 So I gritted my teeth and realized there was no way out of this, and grumbled, "OK." And so it begins:
Three men died and went to heaven. At the pearly gates, they met St. Peter, and he told them, welcome to heaven. Here are your room numbers, and in front of each room is a clock. Every time during your life that you told a lie, it moves forward a minute.

The first man was Billy Graham, a godly man, so his clock only ticked a little bit.

The second man was Jerry Falwell, who was not quite as godly as Graham, so his ticked twice as fast.

The third man was…
At this point, I was ABSOLUTELY convinced it was going to be Obama, and I was probably going to have a stroke from suppressing my feelings. I'm pretty much viewed as to the left of Lenin politically around here, so in public, unless someone is saying something completely idiotic and going unchallenged and I lose my shit and drop truth bombs on them, I keep my opinions to myself. At any rate, I'm already tense and sweating and grinding my teeth at the mention of heaven and Billy Graham and Jerry Falwell, so I'm pretty much bracing for the apocalypse right now and repeating mantra-like "You can't punch an old, you can't punch an old, you can't punch an old, you can't punch an old" and he says
…Trump. Trump walks to his room, and doesn't see a a clock, so yells back to St. Peter "I don't see my clock." St. Peter responds, "Oh, it's in the dayroom being used as a fan."
Thinking I had dodged a bullet, I relaxed a little, offer a tepid smile, and said "Unfortunately, that liar is going to win WV," thinking this man was no fan of Trump.
Without skipping a beat, he said "Yep. And if he does 1/10th the things he says he is going to do, I'll be glad I voted for him."
And thus, you have the current political environment, brought to you by the nihilists and the GOP and the both sides do it media.